It All Started Here …
Published on January 3, 2018 under 50th Anniversary, General News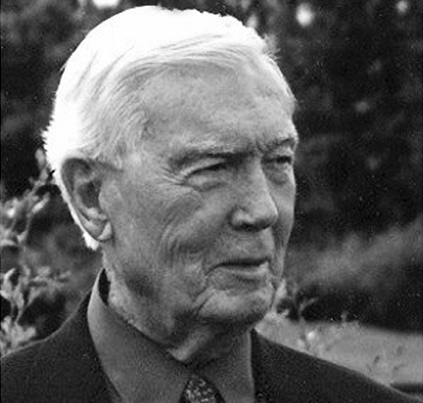 Dr. Robert A. Gibson
---
Cecil College is celebrating its 50th Anniversary throughout 2018. The festivities begin with "50 stories for 50 weeks," featuring the people and events that made Cecil College the successful institution it is today.  Cecil College's creation begins with Dr. Robert A. Gibson.  The brilliant yet humble visionary known to most as Bob was born on a farm in Rising Sun and attended a one-room school in Charlestown. After graduating from North East High School, Bob earned a bachelor's degree from Springfield College and went on to earn his master's and doctorate degrees from Columbia University.
After college, Gibson dedicated his career to providing Maryland students with the best K-12 education possible. His passion and success was rewarded by his being recruited for positions throughout the state but Bob's devotion to Cecil County was steadfast. Gibson believed that all young people should have the opportunity to learn a trade or continue their education beyond high school.  During his tenure at CCPS, the first county vocational-technical high school in Maryland opened; it is now known as the Cecil County School of Technology.

Continuing his focus on higher education, Gibson introduced and guided legislation to allow the 1968 founding of Cecil Community College.  Cecil College professor Fred McDonald asked Gibson how he went about gaining support to start a college at a time when community colleges were a relatively new concept. Gibson responded that he sent a letter to every home asking parents if they would be interested in having their children attend a community college if one was available in their county.  The response was overwhelmingly positive and inspired Bob to visit civic and service groups throughout the county to garner support. "Some nights I would speak to three different groups," said Gibson in a 2009 interview. "I put a lot of mileage on all at my own expense. It was my baby, and I was determined to have a community college. I felt the county needed it so I gave it my all!"
Dr. Gibson's vision was approved and Cecil Community College opened at Elkton High School in 1968. After Gibson deliberately overbuilt the North East High School in anticipation of the increasing population, the college moved to what became known as "the college wing" at the high school.  While searching for a permanent home for the college, Gibson attended a meeting where he learned the state of Maryland had extra land after completing I-95. He requested the privilege of allowing the Board of Education to buy the land for the college and School of Technology for what he recalled was $1 an acre.
Dr. Gibson, whose public education career in Maryland spanned more than 30 years, was presented Cecil College's Distinguished Service Award in 2011, shortly before he passed away.  In addition to laying the groundwork for Cecil College, Bob and his wife Kay Gibson provided ongoing financial support, highlighted by a $100,000 gift comprised of a donation made in Bob's memory and a substantial contribution from Kay. In appreciation, Cecil College's teacher education program has been known as the Dr. Robert A. Gibson Teacher Education Program since 2014.  Kay, a Renaissance woman in her own right, remained a staunch advocate of Bob's vision for education and true friend of Cecil College until her death in 2016.