It All Started Here …

Dr. Boas' passion was instrumental in making Cecil College's computer science programs among the best

Published on September 24, 2018
---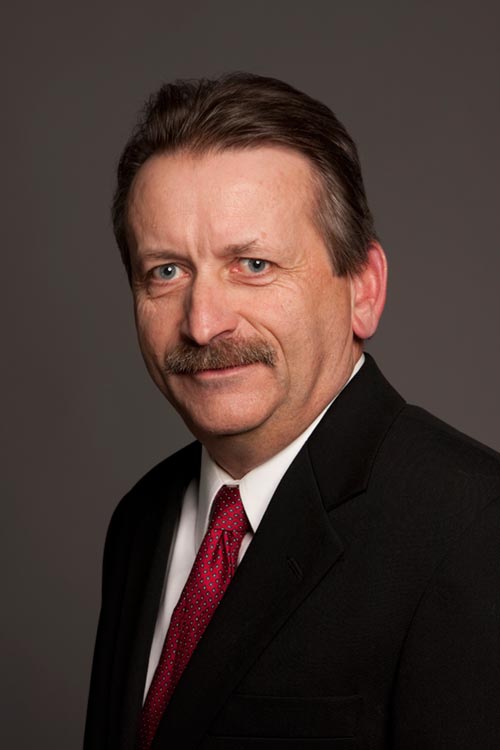 CHESAPEAKE CITY, Md. – While it is within human nature to pass knowledge from one generation to the next, it takes passion to be an educator. Educators are endearing, humble, patient, respectful, and enthusiastic to instill intuitiveness, inquisitive behavior, motivation, and analytical skills of future generations.
Edward E. Boas, Jr., Ed.D., demonstrated that passion for more than 40 years as an educator at the University of Delaware and Cecil College. His dedication and determination to his students grew as quickly as the field he taught, computer science.
"I miss teaching at Cecil College, and the interaction with the students was phenomenal. To this day, 80 to 90 percent of my students keep in touch. They are always stopping by to update me about their new jobs," said Dr. Boas.
As Cecil College celebrates 50 years of transforming lives through education, Dr. Boas taught computer science at the institution for 31 of those years. He has a great appreciation for community colleges having completed an associate degree from County College of Morris before earning Bachelor of Science and Master of Education degrees from Trenton State College.
His passion for learning led him to Temple University where he completed a Certificate of Advanced Graduate Study and a doctorate in Education.
"I have always asked the question, 'how does that work.' That has benefited me," said Dr. Boas, who joined Cecil College as a Professor of Data Processing in September 1985. "For my students, knowing where they started, knowing little to nothing about computers and seeing where they are today is pretty cool. That is the joy of teaching; seeing your students succeed."
Although Dr. Boas was working at the University of Delaware at the time, he played a role in the development of the Data Process program at Cecil College in the early 1980s. As a consultant to Assistant Professor Anthony Wong, he helped get the program off the ground.
"I was honored when Tony asked me to help him. He was a student of mine at the University of Delaware, and I could see how good he was at that time," said Dr. Boas, who worked with SuperCalc, Lotus, WordStar, and was among the team that introduced the College to MultiMate word processors. "In the 1990s, everybody wanted to use the technology in the classrooms to enhance the subject matter of their courses."
While playing a role in the modernization of the College's technology, Dr. Boas' commitment to preparing students for the workforce was a top priority. Early on, he recognized how the advanced courses he was teaching led to national certifications. His students earn their A+ Certification, Network Certification, Security+ Certification, and Cisco Certification before graduation.
"We were training and certifying our students years before the term Cybersecurity came into existence. … At the end of the courses, students could take the final exam, the certification exam, or both. At the time, certification was more important than the degree. But I told my students they needed to get both. One for now and one to fall back on later. You didn't know what was coming in the future as far as certifications," said Dr. Boas, who had students with eight and ten certifications upon graduating.
Students are more tech savvy today but lack the knowledge for today's tech jobs. They are familiar with technology at a general level making them users, not technicians. Should their iPad or hard drive become corrupt, they are unaware of how to retrieve the data. That is where professors like Dr. Boas are vital, providing the tidbits of information that ignites the light bulb of interest.
Because technology changes at lightning speed, textbooks are outdated by the end of the academic year. For this reason, Dr. Boas was among a group of professors who launched a book fund for students who couldn't afford them. He even bought textbooks for students over the years.
"A lot of our students couldn't afford the book, so I would let them use last year's book. Then I would work with them, so they knew where the differences were. Some of the students would find electronic versions online, and we would share it with the rest of the class so that everyone had access to the information," said Dr. Boas, who emphasized that Cecil College's Computer Science / Cybersecurity courses are second to none.
For the cost of the education and certification, Cecil College cannot be beaten, says Dr. Boas. A certification course in Baltimore costs more than $3,000. For that same amount, students can take an entire semester at Cecil. Dr. Boas pointed out that employers aren't interested in where the certification is from, just as long as the student has it.
As Dr. Boas wound down his career at Cecil, the joy of teaching never escaped him. An exercise that thrilled him and the students was bringing "real life situations" into the classroom. This was done by having the students retrieve data from damaged hard drives from real criminal cases. Their findings could become the evidence in an investigation.
"Seeing the spark in their eyes and the excitement they got from the opportunity is why I taught for so long. I wanted the students to enjoy what they were learning, and it was fulfilling to see them succeed," concluded Dr. Boas.
Dr. Boas retired from Cecil College in August 2016 and currently operates his consulting firm ICA Consulting Company, LLC, in Chesapeake City. In his free time, he restores Corvettes and flies his helicopter.