It All Started Here …

Larry Jackson

Published on September 5, 2018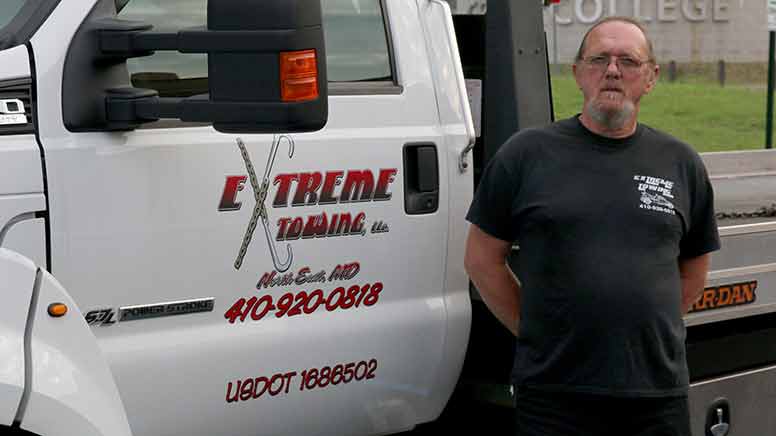 ---
ELKTON, Md. – Larry Jackson didn't intend to be a symbol of inspiration when he decided to pursue his GED, but that is what he became to a generation of students 50 years his junior. Jackson's story began when he was laid off at the age of 59 and visited the Susquehanna Workforce Center seeking guidance.
He was at a disadvantage as he had dropped out of school in the tenth grade, but after some discussion, a decision was made to pursue his GED would be his best course. The workforce center assisted in connecting him with the Adult Education Office at Cecil College's Elkton Station.
"I always wanted to earn my high school diploma, but always seemed to be too busy with life and never pursued it. I had a chance at that time to do it, so I took advantage of it," said Jackson. "In the beginning, I wasn't sure I could handle the work because it had been so long since I was in school. But everyone at the College was great. They understood where I was coming from and made the process smooth."
Jackson wouldn't take this journey alone. Upon notifying his family of his intent, he became a rallying point for his children and grandchildren on the importance of education. "They were all there for me, especially my one granddaughter who thought it was great and told me how proud she was," said Jackson.
Jackson was not only an inspiration to his family, but to the younger students in the program. His life's experience had given him an edge in analyzing problems and evaluating the work for a better understanding. With the help of English instructor Rose Mary Rutt and math instructor Lori Channell, Jackson was ahead of the curve with his classmates looking to him for motivation and inspiration.
"Larry was a very serious student and good role model for other students in his classes. He was such a good student that he would talk with the other students in his classes, motivate them and push them to do better," said Cecil College's Director of Adult Education Carolyn Fletcher.
"I was surprised that today's generation wasn't prepared for their first class. That shocked me. I thought they would be more prepared than I would be, but they didn't have a clue," said Jackson, who discovered he had been using algebra his entire life and didn't realize. "I work with numbers every day, but never gave a thought about algebra and how much you use it."
Jackson finished his GED in 2015 and has been enjoying his new career as a tow trucker. At age 64, he doesn't have plans to retire as he views the key to an enjoyable life is staying active and remaining close to family and friends.
"When we were at the graduation ceremony, and they called my name, my granddaughter called out "go get-um Pop Pop." It made me proud of how much she loves me. It is an honor to have grandchildren who love me so much," said Jackson.
A lifelong resident of Cecil County, Jackson loves playing music and creating art. Having completed his GED, he is considering looking into some of the life-long learning classes offered at Cecil College.
"I would highly recommend our college for anyone who wanted to get a GED or a college degree. Everybody I talked to or had dealings with was overwhelmingly willing to help me with anything I needed," said Jackson.