Kirsh Law Firm increases scholarship at Cecil College
Published on August 16, 2019 under Academics, Alumni, Foundation, General News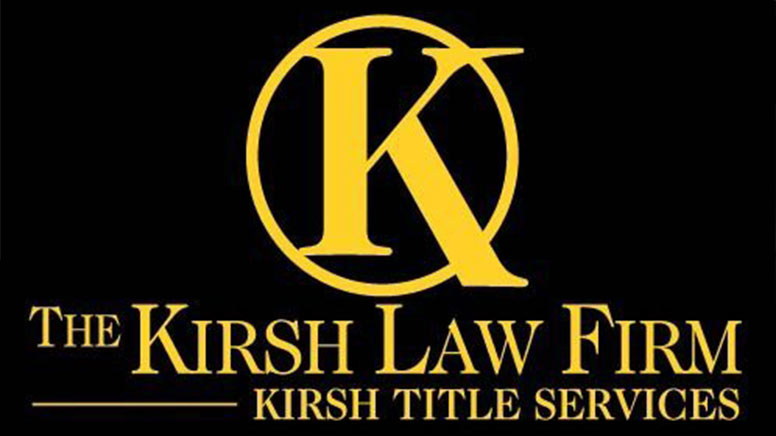 ---
NORTH EAST, Md. – The Kirsh Law Firm understands the challenges faced by the residents of Cecil County who are working several jobs while pursuing a pathway through Cecil College to a future career. The partners have seen the struggles and the balancing act students have to maintain to reach their goals.
This is just one of the reasons the Kirsh Law Firm has been a huge supporter of higher education in Cecil County as the sponsor of the annual Kirsh Billboard Contest, which comes with a $500 academic award. But the partners of the Kirsh Law Firm realize that inflation has limited the benefits of their scholarship, so they have announced this week that the scholarship is being increased to $750.
"We wanted to provide graphic design students with an actual real-world assignment, the type of task they may face after graduation. To have this experience while in college, I believe, will be very helpful.  Of course, the student who submits the winning design receives the scholarship and gets to see his or her design used on our billboard," said Peter Kirsh, Esq.
The Kirsh Law Firm Billboard Contest winner is selected annually from submitted designs from students in Cecil College's Visual Communication Program. The composition can be of mixed media. This contest provides real-world experience to Cecil College students by offering a scholarship in exchange for the student's talent in designing a company billboard.
Over the years, the scholarship has supported numerous students including George Hipkins of Conowingo and Mckayla Imperatrice of Elkton. The goal is to continue benefiting students who are working to realize their dream.
The parameters are that the design must fit on a 10-foot by 30-foot billboard that incorporates The Kirsh Law Firm and includes the company's telephone number. Entrants are free to be as imaginative as possible. Though not required, submissions could consist of the firm's slogan, "Bringing You Home." The winning design is prominently displayed on the westbound side of U.S. Route 40 between Landing Lane and Rt. 213, in Elkton, Maryland.
"We intentionally don't provide ground rules or limits so that the students can use their full creativity in their designs," said Kirsh. "The scholarship contest provides the students with a real-world challenge – using their creativity to promote a client's business. Most of the submissions we receive are truly outstanding.
Formed in 2006, The Kirsh Law Firm specializes in real estate law. Their Cecil County office is located at 112 East Cecil Avenue in North East. They can be reached at 410-287-1510. To learn more about the Kirsh Law Firm Scholarship and this contest, visit https://arts.cecil.edu.