Loomis receives two national awards, earns CPPO certification
Published on December 16, 2020 under Alumni, Faculty & Staff, Foundation, General News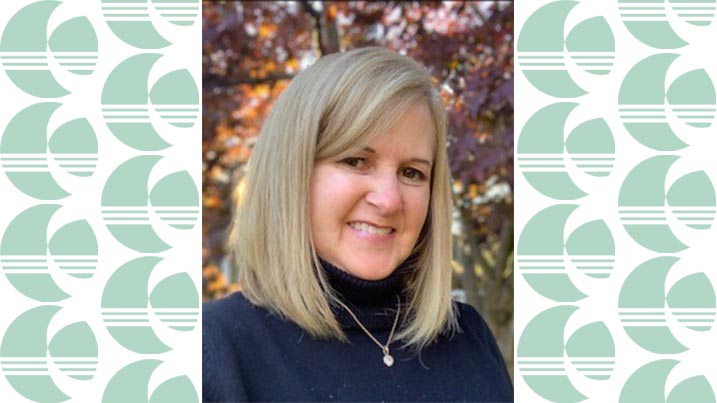 ---
NORTH EAST, Md. – Cecil College is proud to announce that Diane Loomis, CPPO, is the 2020 recipient of two national awards for her procurement work at the institution. The 2020 Distinguished Service Award from the National Association of Educational Procurement (NAEP) was presented during a virtual ceremony this month for her efforts in instituting an Earth Day Event that brought the College and the surrounding community together to elevate environmental awareness.
Loomis was recently honored when the Universal Public Procurement Certification Council (UPPCC) presented her the Agency Certification Award in the small agency category. This award recognizes an agency's commitment to the value of certification in the public sector.
Before the pandemic, Loomis was instrumental in creating an Earth Day Foundation Scholarship and organizing the creation of a Disc Golf Club at the College.
"Even though the 2020 Earth Day event was canceled, I am excited to have the opportunity to work with several organizations to create a virtual event for 2021," said Loomis.
The NAEP, which represents more than 5,000 members from over 1,000 organizations, recognizes individual members who have provided extraordinary service to their higher education institution. Loomis is credited with generating original, strategic, and innovative procurement-related solutions for the Earth Day celebration and her work in procurement for Cecil College.
"This award brings Cecil College recognition for being active in building community relationships and demonstrating support for environmental protection. The Earth Day Scholarship Fund was established to reward students who exhibit these values and actively participate in green initiatives," said Loomis.
Students must be enrolled in one of the following degree programs at Cecil College – Agricultural Sciences, GeoSciences, or Horticultural Science.
This year, Loomis was among 44 professionals who completed the Certified Public Procurement Officer (CPPO) examination from UPPCC. Established in 1964, only 2,883 procurement professionals have achieved this status. This prestigious certification acknowledges Loomis's exceptional work in the public procurement profession and solidifies her as an asset to Cecil College.
Loomis began her career at Cecil College in September 1992 in the Financial Services Department, being elevated to Procurement Manager in January 2009. She earned an associate degree in Automated Accounting and a Bachelor of Science degree in Accounting from Goldey Beacom College.