Medical Assistant program achieves re-accreditation
Published on March 30, 2018 under Academics, Alumni, Faculty & Staff, Foundation, General News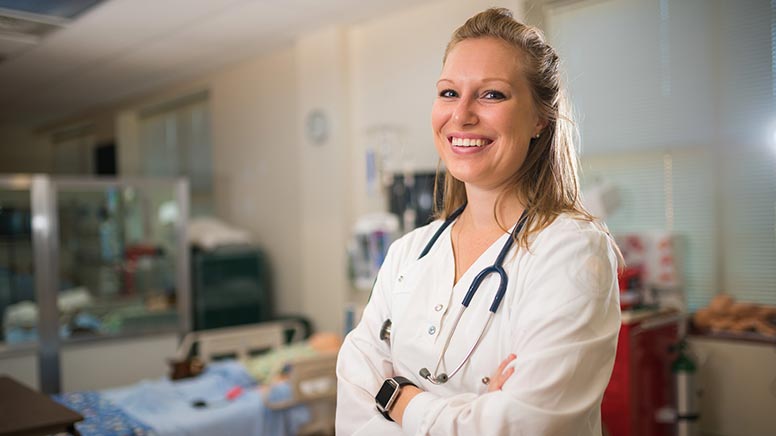 ---
Cecil College's Medical Assistant program received the official letter of re-accreditation from the Medical Assisting Education Review Board (MAERB) earlier this month. This re-accreditation certifies that the Medical Assistant program is consistently meeting and exceeding the standards set forth by the Board.
The re-accreditation letter from Rebecca L. Walker, CMA (AAMA), BS, CPC, Chair of the MAERB, states: "The Medical Assisting Education Review Board has maintained Continuing Accreditation, with the next comprehensive review to occur no later than Spring 2023 for the Certificate Medical Assisting program at Cecil College."  The program at Cecil College is reviewed annually along with on-site visits every 3-5 years to maintain accreditation.
The Medical Assistant program is part of the Nursing and Health Professions department at Cecil College and operated through the Academic Programs division. This accreditation provides a high level of assurance to students that they are prepared to sit for the Certified Medical Assistant (CMA) certification exam of the American Association of Medical Assistants (AAMA), as well as practice safely and professionally as a Medical Assistant.
Students in the Medical Assistant program learn technical and professional skills in the classroom and then gain hands-on experience in a clinical externship. "The Medical Assistant program gives students an opportunity to enter the medical field and explore different specialties such as family practice, dermatology, pediatrics, female health, or urgent care centers," said Katie York, Program Specialist in Healthcare Careers at Cecil College.
"The Board is recognized outside the region, so employers know our students have the credentials and skills required to excel as Medical Assistants," stated Tricia Evans, Program Director, and Practicum Coordinator.  Cecil College offers this program twice a year with six-month and nine-month options. Those students who complete the program and pass the CMA exam can then use their certification to stack with other credentials to pursue associate degrees at Cecil College.
The accreditation letter commended Cecil College for its "commitment to continuous quality improvement in Medical Assistant education," as demonstrated by its participation in programmatic accreditation.