Milburn Stone Theatre recipient of CCAC grant
Published on October 24, 2019 under Alumni, Faculty & Staff, Foundation, General News, Student Life, Visual Communications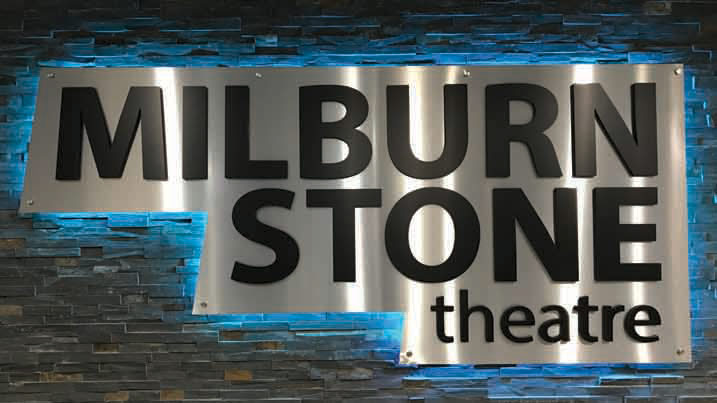 ---
NORTH EAST, Md. – The Milburn Stone Theatre is excited to announce that the organization is the proud recipient of a $20,000 grant from the Cecil County Arts Council (CCAC) in support of stage productions for the 2019-2020 season. This is the largest grant the theatre has received in its history.
"This generous grant by the Cecil County Arts Council goes a long way in our continued journey towards bringing quality theatre and quintessential performances to Cecil County at affordable prices. Thanks to the county-wide support from the CCAC, we will be allowed to continue our mission statement, fostering and supporting excellence, education and appreciation of the arts, while striving at all times to become the premier theatrical house in the region for our audience, whatever their age or interests," said Andrew Mitchell, Artistic Director for the Milburn Stone Theatre.
Celebrating 41 years of dedicated service to Cecil County, the CCAC is a non-profit organization dedicated to "presenting, promoting and sustaining the arts in Cecil County." At venues all throughout Cecil County, the CCAC provides opportunities for the residents of the community to experience art events such as free concerts along the waterfront, exhibitions, workshops, classes and much more. The CCAC also provides grant and scholarship opportunities to community residents, organizations and schools.
"This is, hopefully, the continuance of a long and prosperous relationship with MSAC and Cecil College, and it wouldn't have been possible without Daniel Combs capable leadership," said Mitchell.
MST is also the recipient of an $8,000 grant from the Maryland State Arts Council (MSAC) in support of stage productions along with a $3,000 local impact grant from the Cecil County Video Lottery Terminal Local Community Grant Program. This program distributes funding annually to local nonprofit and not-for-profit organizations as well as state, county, and municipal government agencies. This funding comes from Maryland's casino industry, which is mandated to distribute 5.5 percent of gross revenue to local impact grants. Cecil County is distributing nearly $250,000 to 39 organizations and agencies this year. The maximum grant award is $25,000.