New Public Health degree, certificate
Published on October 19, 2018 under Academics, Alumni, Faculty & Staff, General News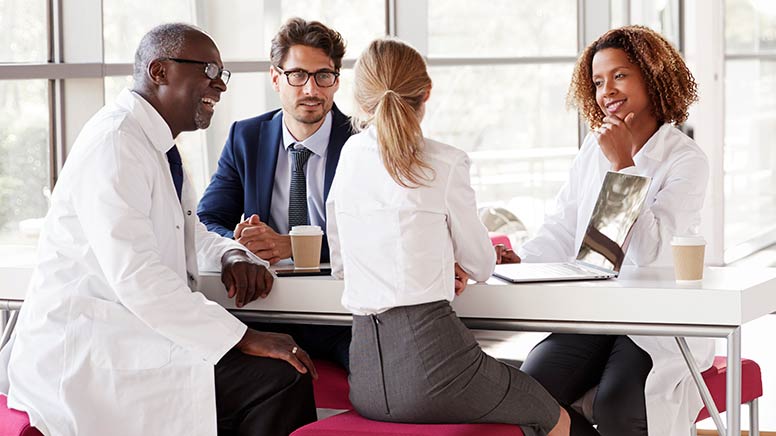 ---
NORTH EAST, Md. – To keep pace with the growing demands in the healthcare field, Cecil College now offers a Public Health degree designed to provide the knowledge and skills to enter into a variety of areas within public health. Public health is a multipurpose field with opportunities to educate the public on health, disease, and injury prevention, as well assess health opportunities for a population and advocate for individuals and populations related to health and wellness.
Developed from a national curriculum that reflects best practices in public health education, the Associate of Science (A.S.) in Public Health fosters well-rounded students with a flexible degree program designed to provide a sound base of foundational credit coursework and additional career specific studies and competencies in the discipline of public health. Completion of this degree can lead to careers as community health workers, research analysts, government policy analysts, health education specialists, health promotion specialists, and health services managers.
For individuals currently working in the healthcare field who are looking to augment their skills, Cecil College has created a Public Health Certificate. Graduates will gain a comprehensive overview of population health and its application in various settings along with the background and knowledge needed to pursue future work in the public health sector. Individuals currently employed in healthcare may be eligible to receive credits through credential assessment, providing a jump-start on their degree or certificate pathway.
Through a combination of general education requirements, core electives, and specific public health studies, graduates are prepared to enter the workforce or pursue further education in the field of public health.
Public health careers are available in public and private organizations as well as government. This degree prepares students for entry-level opportunities in health departments and the health industry, and are eligible to transfer to universities that offer a bachelor's degree in public health. Cecil College has more than 150 articulation agreements and state transfer agreements with four-year colleges and universities in the State of Maryland and across the country. Students are encouraged to contact an academic advisor for detailed information.