New scholarship benefits farmers in Cecil County
Published on February 2, 2021 under Academics, Alumni, Foundation, General News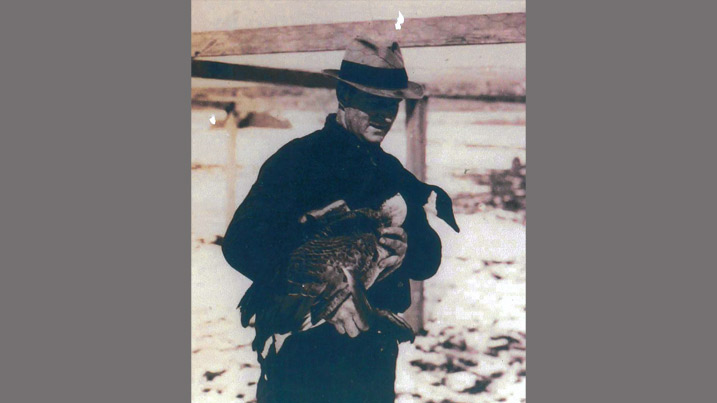 ---
NORTH EAST, Md. – The Cecil College Foundation has announced the creation of the Clarence M. Webb, Jr. Memorial Scholarship that promotes the study of agriculture programs at Cecil College and fosters the growth and development of young farmers in Cecil County. This is an endowed scholarship financed by an anonymous benefactor.
Clarence M. Webb, Jr., was born in Fairlee, Md., in 1906. During the 1920s and 1930s, he was the farm manager for Dupont executive and Philadelphia Phillies owner, Robert 'Ruly' Carpenter, whose farm fronted the Bohemia River. He was an avid hunter and conservationist, having served as U.S. Deputy Game Warden overseeing the waterfowl banding station outside of Earleville before the Second World War.
After moving to Elkton in 1940, Webb founded and was president of United Paving Co. until his death in 1994. He maintained a large flock of geese and ducks on his property along U.S. Route 40 and was a well-known decoy carver throughout his life. He is a past president of the Elkton Lions Club and the Elkton Chamber of Commerce.
To apply for this and other Cecil College scholarships, visit cecil.edu/scholarships.  If you are interested in supporting a student through a tax-deductible gift, please contact the Cecil College Foundation at foundation@nullcecil.edu or visit cecil.edu/foundation.