New scholarship funds training for homeless population in the trades
Published on January 4, 2022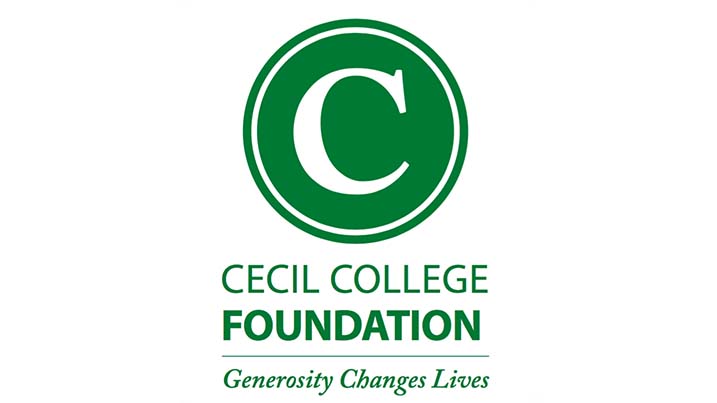 ---
NORTH EAST, Md. – It has been said that a life well-lived gives back to those left behind to carry on the good work. Cecil College has recently received that goodwill in the form of an anonymous donation of stock for workforce training scholarships.
This generous gift to the Cecil College Foundation highlights the holiday spirit of helping those less fortunate by turning around to offer a helping hand. According to the benefactor's legacy gift, they "wanted to pay it forward to improve the quality of life for those who need a helping hand to get a good job so they can support their family and see their children have opportunities that they would not have if mom or dad could not find a job that provided a living wage."
The anonymous donor is a respected and successful retired businessman who wished to pay it forward. He donated 1,000 shares of stock to the Cecil College Foundation to help homeless people in the tri-state area (Maryland, Delaware, Pennsylvania) receive training through the Advancing Trade Education (ATE) Scholarship at Cecil College. These funds will support and assist homeless individuals in completing a certification or trade program for entry into the workforce.
This "flow-through scholarship" program is open to all homeless people in the region and the funds were donated so that they can be used immediately in response to the donor's intent to make a significant and immediate impact in the community. The scholarship will be promoted through the region's homeless shelters, organizations that provide services to homeless persons, and more as part of the recruitment process.
The Cecil College Foundation will work with representatives from a variety of organizations that support homeless persons in order to market the educational opportunities and award scholarships to individuals. Applicants must enroll in a certificate or trade program with Cecil College's Career and Community Education's Workforce Training Division.
If your organization would like to assist in marketing this scholarship, please contact Karen Uricoli, Executive Director of the Cecil College Foundation, at Kuricoli@nullcecil.edu. To apply for this and other Cecil College scholarships, homeless applicants can contact the Cecil College Foundation at 410-287-1146.
To learn more on how to support this and other scholarships through a tax-deductible gift, please contact the Cecil College Foundation at foundation@nullcecil.edu or visit cecil.edu/foundation.