New skilled trades scholarship established
Published on October 29, 2021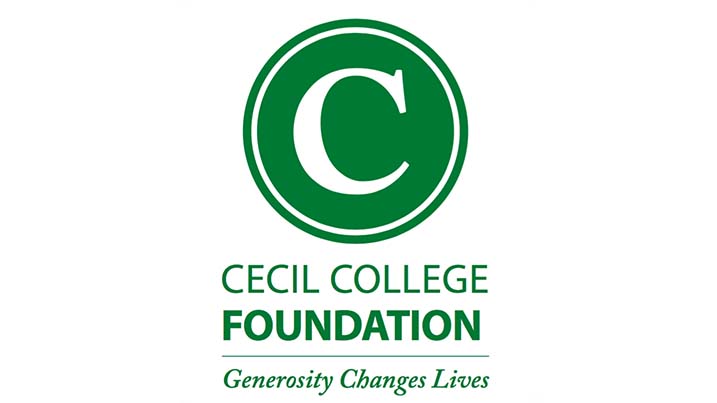 ---
NORTH EAST, Md. – Cecil College is proud to announce the creation of the Dr. Richard G. and Joan V. Nadeau Scholarship. This endowed scholarship fund will support students for up to two years in pursuit of workforce training in the skilled trades and the field of health and human sciences. This scholarship was established with a gift of stock in memory of Joan V. Nadeau, whose life was spent helping others achieve their dreams.
"Growing up in South-Eastern New Hampshire, my family had limited means, so my sisters and I had to help in any way we could. To that end, while I was in high school, I attended the Admiral Television Service Training Center and went into business repairing TVs. That skill enabled me to go to college and continue for my doctorate," said Dr. Nadeau, who has been a long-time supporter of Cecil College.
Dr. Nadeau earned his Ph.D. in biochemistry, but his passion was developing and creating laboratory and medical instrumentation. The skill he learned as a teenager at the television repair school helped him throughout his career. Joan Nadeau came from a very similar background, coming from modest means and earning bachelor's and master's degrees in English. Her career specialized in teaching English as a Second Language.
"Joan and I love that Cecil College is helping so many people get an education and the skills that will impact their lives forever, just as my TV repair training not only made my college education possible but impacted my career path significantly," said Dr. Nadeau.
Recipients must be U.S. citizens, maintain a 3.0-grade point average, and demonstrate financial need.
To apply for this and other Cecil College scholarships, visit cecil.edu/scholarships. If you are interested in supporting a student through a tax-deductible gift, please contact the Cecil College Foundation at foundation@nullcecil.edu or visit cecil.edu/foundation.