Phi Theta Kappa inductions
Published on May 22, 2018 under Academics, Alumni, Faculty & Staff, Foundation, General News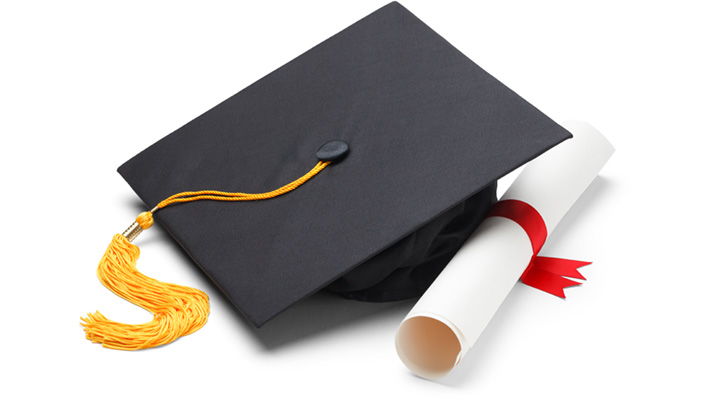 ---
NORTH EAST, Md. – Mother Nature provided a perfect evening to honor some of the brightest minds in the region on Friday, May 11, when 22 Cecil College students were inducted into the Alpha Alpha Theta Chapter of the Phi Theta Kappa International Honor Society on the North East Campus.
This year's event marks the 45th Anniversary of the Alpha Alpha Theta Chapter at Cecil College, started in 1974.
Phi Theta Kappa is the International Honor Society which serves to recognize and encourage the academic achievement of two-year college students while providing opportunities for individual growth and development through educational, leadership, and service programming. It is the largest honor society in American higher education, having been established in 1918 by two Missouri two-year college presidents.
Membership in Phi Theta Kappa is offered to students who have a 3.5 GPA or higher for at least 12 credit hours in a degree program. The inductees were:
| Name | Hometown |
| --- | --- |
| Name | Hometown |
| Julie Burdette | North East, MD |
| Katie Carroll | Elkton, MD |
| Arianna Cordrey | Elkton, MD |
| Sala Danboise | Elkton, MD |
| Stacy Doney | Elkton, MD |
| Kayla Gaskill | Perryville, MD |
| Kyra Gaskill | Perryville, MD |
| Jennifer Gipson | Chesapeake City, MD |
| Victoria Green | Elkton, MD |
| Ashley Huey | North East, MD |
| Heather Humphries | North East, MD |
| Saria Jackson | Elkton, MD |
| Amy Leonard-Frazier | Elkton, MD |
| Haley Lephew | Elkton, MD |
| Katie Maule | Oxford, PA |
| Mackenzie McCracken | Conowingo, MD |
| Trinette Moorefield | Elkton, MD |
| Ashley Novak | Middletown, DE |
| Kelly Pauley | North East, MD |
| Richard Reed | New Castle, DE |
| Alexander Scott | Perryville, MD |
| Sara Sowiak | Elkton, MD |
| Elaine Steese | North East, MD |
| Casie Thomas | Elkton, MD |