Scholarship to honor Cecil College's Laney Hoxter
Published on March 12, 2019 under Alumni, Foundation, General News, Student Life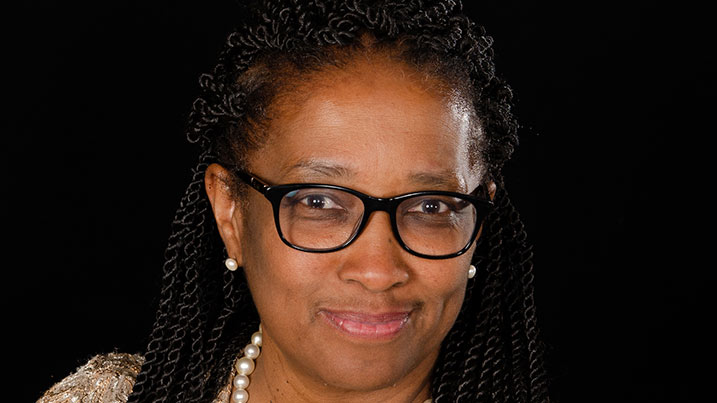 ---
NORTH EAST, Md. – In the wake of the passing of C. Laney M. Hoxter in January of this year, the Cecil College Foundation, Cecil College Division of Student Services, and friends of Laney Hoxter have launched a campaign to create a scholarship in her honor. Ms. Hoxter was the Director of Multicultural Students Services at Cecil College and touched the lives of almost every student at the college in one fashion or another.
"Over her 23 years at Cecil College, Laney mentored hundreds of students and built strong community relations.  She was committed to service and a passion for helping others.  I can think of no better way to honor her memory than to create a student scholarship in her name," said Cecil College Vice President of Student Services, Dr. Kimberly Joyce.
Ms. Hoxter was an inspirational, passionate, and motivational presence from the moment she walked in a room. She was a dedicated professional in the field of diversity, equity and inclusion who devoted herself to Cecil College students and the surrounding community.
Her compassion for helping others extended to her community as she was instrumental in organizing the annual Unity in the Community celebration, which is a multi-cultural celebration of food, music and more. Along with supporting Cecil College's growing number of international students, she organized diversity efforts at the college and frequently organized speakers and events on the college's campuses during Black History Month.
In her career, Ms. Hoxter was recognized with several awards, including the 1997 Cecil County Branch of the NAACP Educational Award, 2008 Martin Luther King Jr. Community Involvement Award from the Maryland State Teachers Association, and the 2010 Cecil County Branch of the NAACP President's Award.
She passed away on Jan. 23, 2019, at age 65.
To make additional donations to the "C. Laney Hoxter Scholarship" fund, visit cecil.edu/donate or contact the Cecil College Foundation at 410-287-1146. Checks can be made payable to "Cecil College Foundation."