It All Started Here … Nancy Wells
Published on March 6, 2018 under 50th Anniversary, Academics, Alumni, Faculty & Staff, Foundation, General News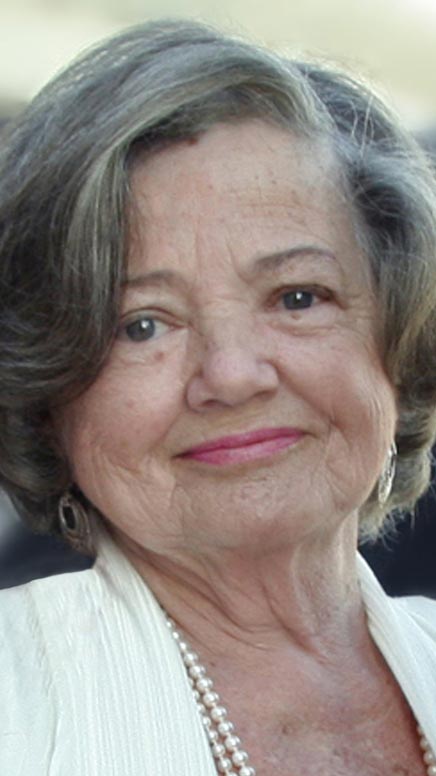 Nancy Wells
---
The hardest part of starting and operating a community college back in 1968 wasn't necessarily coming up with new ideas, maximizing ROI, or sustaining growth. It was fanning the flames of passion and inspiration through the uncertainty of what laid ahead.
As one of the first staff hired at Cecil Community College, as it was known back then, Nancy Wells was a valuable keeper of those flames and worked within a tight-knit group to ensure the success of the institution that was founded on a shoestring budget of $36,000.
"We were running everything on no money. They used to talk about Dr. (Robert L.) Nash as being tight. He used to say he was frugal. He had to be. If you dropped a paperclip, everyone grabbed for it because we didn't have money for everything. I remember Martha (Rinkerman) and I going to areas of the high school and pilfering their paper because we didn't have it," said Wells with a slight grin.
Wells began her career at Cecil on Sept. 1, 1969, as secretary to Dr. Nash and embraced his passion and tenacity for higher education. She joined the staff of six employees who included Dean of Instruction, Chuck Jones; Dean of Student Services, Freeman Gayloff; Registrar, Mary Johnson; and Rinkerman, who was the second secretary.
"There was a real cohesiveness in those days. There had to be. We were all in one room with glass partitions. It enabled some of us to get a better understanding of what was going on because we could hear each other's meetings. We all wore many hats. Even the president sorted report cards. It was a different time, but a good time," said Wells.
According to Wells, attitudes toward a community college within the county began to change when the institution moved to its North East Campus. Cecil College began to develop its own identity on the exceptional work of the early faculty, who developed the motto "students first." Many in the community didn't think a community college could stand up to universities like the University of Maryland and the University of Delaware.
"The concept of taking English 101 here and transferring it on to the University of Maryland wasn't something they thought could happen. Once it started happening, they began to believe in the system. The turnaround came when they actually experienced being in college in Cecil County. It was when we had Bill Short, Dennis Fabella, Sandy Fabella, Bonnie Giraldi, and all the rest of those excellent faculty showing the community that this was a good place to come and that they cared," said Wells. "I've heard it over and over from students who say what a wonderful institution Cecil is. The faculty really do care, and they teach well. The instructors care if they succeed."
As the College grew, Wells saw her role expand as well. She became the assistant to the registrar under Johnson and supervisor of the nursing office. Johnson was a monumental figure throughout Wells' career. "A lot of people don't realize the influence she had on the college. It wasn't just in her job description. She went out of her way to make things happen. She was influential in the community and at the state level in education. Her influence helped Cecil College get to where it is today," added Wells.
According to Wells, the underlying catalyst that made Cecil College a success was the approach the institution took to overcome the obstacles in order to earn the community's trust with their education and their children's education. These flames of passion and inspiration were achieved in the early days of the College through outstanding leadership, a sense of family, and teamwork, with an eye toward the future and the needs of Cecil County.
"Students first … That's Cecil," said Wells.