Student award and recognition ceremony
Published on June 19, 2018 under 50th Anniversary, Academics, Alumni, Faculty & Staff, Foundation, General News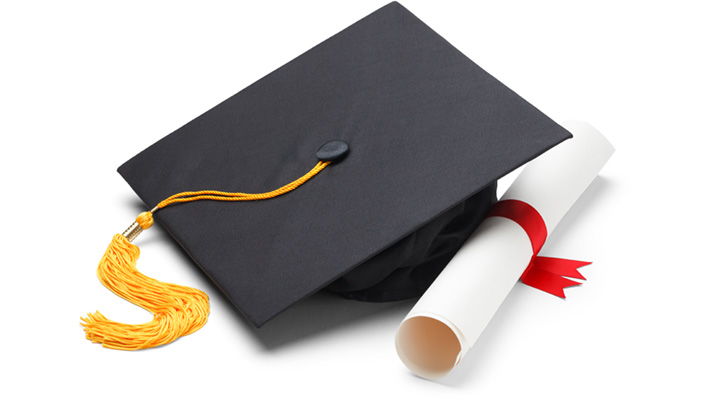 ---
NORTH EAST, Md. – Cecil College celebrated the academic success of its students during the third annual Student Award and Recognition Ceremony held in the Technology Center on the North East Campus. This event honored the recipients of Cecil College's Donald M. Thomey Outstanding Student Award, academic departmental awards, and student-athlete awards.
Lena Broomell, Hannah Dilulio, and Kyra Gaskill were presented the Donald M. Thomey Outstanding Student Award. The award honors the student, graduating with an associate degree, who has the highest grade point average and has taken all coursework at Cecil College.
Each year Cecil's faculty members select students from their departments who demonstrate excellence in the various academic disciplines for special recognition. The 2018 departmental awards went to Ashleigh Donithan, nursing and health professions; Elaine Steese, social sciences; Erin Cebula, art; Sara Sowiak and Cait Wooten, English; Sean Connor, mathematics; Hannah Dilulio, visual communications; Brianna Marie Brown, business and accounting; Jordan Brown, biology; Connor Shivery, criminal justice; Michael Price, Sr., computer science; Brittany Atkins, Education; Mandolyn Magaw, Environmental Sciences; Maya Price, music; Kayla Gaskill, physics; and Jacob Lester, psychology.
Student-athlete award recognition was given to members of the college's varsity sports teams who were either named all-conference, all-region, All-American or to an all-tournament or academic team. This year's recipients were volleyball players Brittany Atkins and Sarah Blevins; men's basketball players Greg Alexander, Cornell Corbin, and Jordan Griggs; women's basketball players Tiana Garvin and Alexis Stubblefield; baseball players Joe Bagnerise, Joe Murray, Jordan Yoder, and David Villafane; and softball players Rebekah Ahlstrom, Rachel Durham, Olivia Martin, Emily Phillips, and Carly White.