Student Veterans Club hosts Memorial Day event
Published on May 10, 2022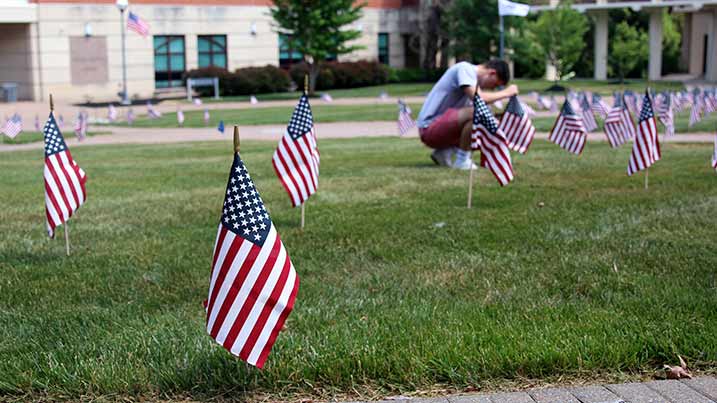 ---
NORTH EAST, Md. – The Cecil College Student Veterans Club will hold a Memorial Day Commemoration Ceremony on Thursday and Friday, May 26 and 27, in the Quad on the North East Campus, located at One Seahawk Drive, North East, Md.
Members of Cecil College faculty, staff and students, the community, and local veterans' groups are invited to visit the campus over the two days to place a flag in memory of a veteran. TAPS will be played each day to honor all those killed in action or missing in action.
The Quad will be encircled by six flags representing the different branches of the U.S. military, along with the American Flag attached to the light poles. Visitors will be able to plant a smaller American Flag within the grass section, and there are seating areas for them to reminisce.
The Memorial Day Commemoration Ceremony will be held from 2 to 6 p.m. on Thursday, May 26, and from 9 a.m. to noon on Friday, May 27. Visitors can enjoy some light refreshments.