2022 Mary A. Maloney Distinguished Service Award
Published on September 29, 2022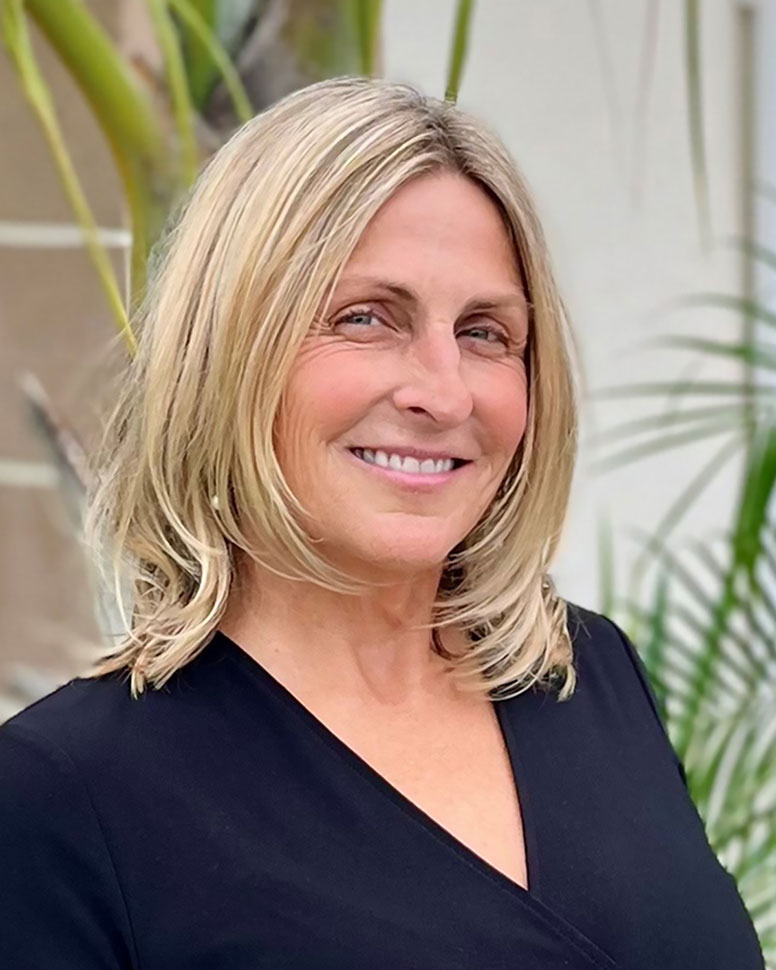 ---
NORTH EAST, Md. – There are many reasons people go into public service. A chance to perform work they're passionate about, protect the public from a dangerous health condition, or simply the desire to give back. Public service opportunities come in many forms.
For the recipient of the 2022 Mary A. Maloney Distinguished Service Award, public service has been part of her DNA. Chris Ann Szep has been helping those less fortunate since she was a child hosting lemonade stands to buy toys for children in the hospital.
"I have always had a desire to help others. It has been instilled in me since I was a child, growing up in an extremely diverse and economically challenged community.  Everyone shared whatever they had to keep each other going. There are so many people less fortunate than me, and there are many ways to provide them a helping hand," said Szep.
Szep was presented the Mary A. Maloney Distinguished Service Award during the annual Cecil College Foundation Scholarship Breakfast, which honors donors and scholarship recipients at Cecil College.
Mary Maloney was a trailblazer for women in Maryland, becoming the first female county commissioner in the state in 1970. She took a sledgehammer to the glass ceiling, shattering any preconceptions about her gender or ability to make a difference. Former Gov. Harry R. Hughes asked her to become a trustee for then Cecil Community College, and 24 short years later, she was approved as the first Trustee Emerita in the history of the college.
"I met Mary Maloney when I arrived at Cecil Community College in 1991; she quickly became my mentor and remained a dear friend until her death in 2020. Her guidance was a pillar in my personal and professional life," said Szep.
Szep's professional career in public service began right out of college as a social worker in Wilmington, Del. During that time, she heard about the formation of an alcohol, tobacco, and drug abuse coalition in Cecil County. Administered by Cecil College, this coalition consisted of representatives from community groups, including the Cecil County sheriff's office, health department, domestic violence office, drug treatment centers, faith-based representatives, and the Cecil County Public Schools.
"It was a phenomenal program. We had a coalition of people from every organization. We implemented innovative things like Night Out Against Crime, homework clubs, and neighborhood cleanups while working in tandem with the Sheriff's Office for community policing and community development," said Szep. She was the program director and then the executive director of Cecil Awareness for Resisting Drugs (known as Project CARD) from 1991 to 1997. "Back then, the drug problem was different. Our mission was about prevention, and we addressed all ages, especially the county's younger residents. We were trying to keep kids in school and away from drugs."
Szep's next opportunity to give back occurred in 2000 when a state probe in Pennsylvania uncovered the misappropriation of millions of donated dollars by the Alleghany Health Education Research Foundation (AHERF). She was hired to create a foundation with $50 million of the $120 million Pennsylvania recovered from the misused funds. The remaining funds were used to scholarship Drexel University College of Medicine students.
"Along with setting up the foundation, my role was to fund programming that increased positive health outcomes in communities around the different hospitals. I started the Franklin Health Trust, developed a board, wrote the policies and practices for the foundation, and then worked on creating a grant review and award program," said Szep, who reunified the assets with Drexel University in 2003.
Together with a dedicated doctor of public health and a passionate transplant nurse, Szep raised funding through a United States Senate appropriation for the newly created Hepatitis Treatment Research and Education Center (HEPTREC) in Philadelphia, which focused on  the management, treatment side effects, and much-needed Hepatitis C patient support.
Szep's experience firming up community scholarship foundations led her back to Cecil College in 2006. As the vice president of institutional advancement and government relations and executive director of the Cecil College Foundation, she worked closely with Foundation Chair Sharon Walla to implement new policies, form subcommittees for fund development and fund management, and brainstorm about networking and awareness events. One of those events, the annual scholarship breakfast, was attended by only 23 people in her first year, which she found extremely disappointing. Determined to turn the course of the ship, she worked with her then-assistant Mary Moore, and two years later, the scholarship breakfast had over 300 in attendance.
"The scholarship breakfast is such an important event that it broke my heart that we didn't have better attendance that first year. It is essential that donors feel appreciated and that students understand that having the opportunity to meet the people supporting their success is very important," said Szep. "My first goal was to reach out to donors and build strong relations. Ensuring they understood how much their generosity was appreciated, they increased their support of the college's scholarship fund, became Foundation directors, and began to advocate on behalf of the Foundation throughout my career at Cecil College."
In the following 16 years, Szep organized dozens of annual events to bring awareness to the financial need of Cecil College students. Through annual events like the Collegium de Vinum Wine Gala, Little Black Dress, Bourbon and Cigars Under the Stars, Celebrity Bartenders, and many more, she and the foundation board grew the endowment from $800,000 in 2006 to more than $8 million.
In 2014, she was elevated to Vice President of Community and Government Relations and College Advancement. She held this position until her retirement in July of 2022.
"I am incredibly proud that we were able to cultivate donors to support community education and workforce development. I love Cecil College and Cecil County. I lived in the county, raised my kids in the county, and volunteered in the county.  I was keenly aware of the needs, and I wanted to make a difference to the quality of life of Cecil County's residents," said Szep.