Transfer agreement helps nursing students
Published on May 2, 2018 under Academics, Faculty & Staff, General News, Student Life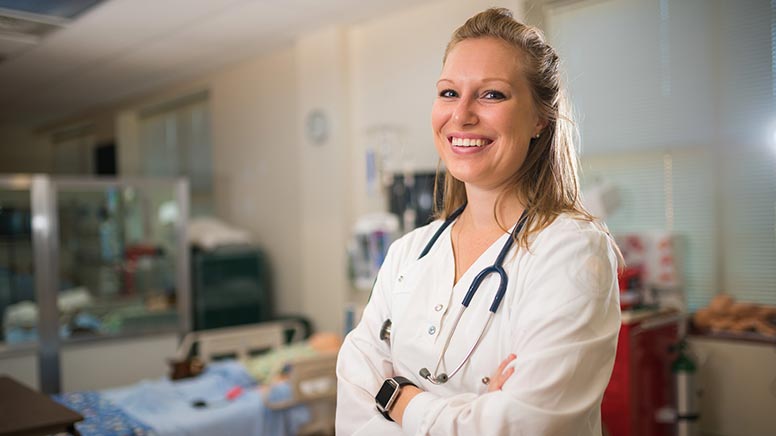 ---
NORTH EAST, Md. – Cecil College and George Washington University signed a degree completion agreement that will enable associate degree graduates in nursing to transfer seamlessly into the bachelor's program of the GWU School of Nursing.
"Congruent with our mission to foster student success through career advancement and life-long learning, Cecil College is honored to work with the GWU School of Nursing. This partnership will allow students to have a pathway for growth in their career with a four-year degree." Nancy's comment
This articulation agreement benefits Cecil students who have completed the academic requirements for an Associate of Science in Nursing (ASN). Students must have also achieved a cumulative GPA of 3.0 in ASN as well as an overall GPA of 3.0. They must also have completed the prerequisite coursework for the Bachelor of Science in Nursing (BSN) set forth by George Washington University.
Cecil College graduates who have achieved these standards, are guaranteed admission by the terms and conditions of this agreement. For students who do not meet these requirements, they may be considered for admission by George Washington University, but are not guaranteed.
This is a five-year agreement slated to run through December 21, 2022. Under the terms of the agreement, it will be reviewed after three years for consideration of an extension.
To learn more about this and other academic programs and articulation agreements at Cecil College, contact the Admissions Office at 410-287-1006.