Two Cecil College students awarded Battelle scholarships
Published on February 28, 2019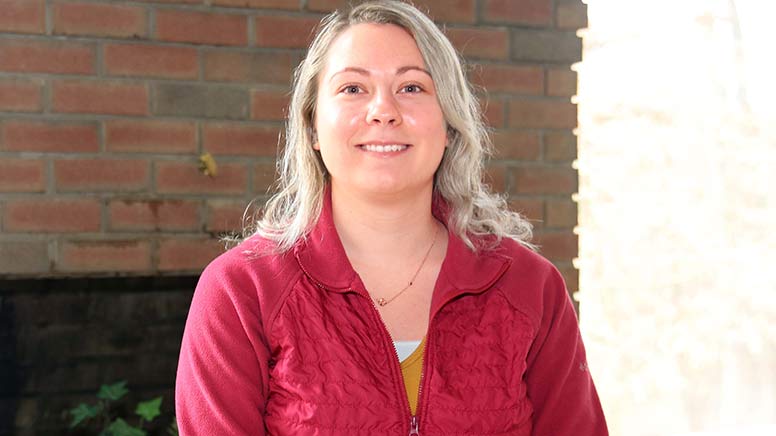 ---
NORTH EAST, Md. – For the second consecutive year, Cecil College is honored to have two students selected to be the recipients of Battelle Science, Technology, Engineering and Mathematics (STEM) scholarships for the 2019 academic year. Battelle in Aberdeen provides two $2,500 scholarships annually to students pursuing studies in the STEM field.
"These scholarships target students in Science, Technology, Engineering and Mathematics (STEM) fields who are interested in using what they learn in college to improve their communities," said Battelle Charitable Initiatives Coordinator, Emma Dill. "By giving back to the community, Battelle hopes that one day the beneficiaries of these scholarships will join us in using science and technology to solve the world's most pressing problems."
Cecil College students Jerson Gilces and Ashley Amber Cannon are this year's scholarship recipients. Gilces is a non-traditional student in his second year pursuing a degree in mechanical engineering with his sights set on attending the University of Maryland in the fall.
"After completing a four-year contract in the Marines, I wanted to get an education in a field that interests me. I wanted to challenge myself," said Gilces, who is from Elkton, Md. "This scholarship has given me the opportunity to put all my time in school. I don't have to work as much to pay for tuition or books. I can cut back on work hours to be able to complete all school work and be successful."
Cannon is a graduate of Perryville High and native of Conowingo. She is in her second year of the electrical engineering programs with a goal of earning a bachelor's degree in electrical and bioelectrical engineering at the University of Delaware in the fall.
"I am excited about receiving this scholarship because it means I am not going to leave Cecil College in debt and I can start saving to attend the University of Delaware," said Cannon, who plans on cutting back on her work hours to dedicate more time to her education. "I never felt so much relief in my life when I was notified, I was receiving this scholarship. I just sat on the ground crying because it was such a relief."
About Battelle
Every day, the people of Battelle apply science and technology to solving what matters most. At major technology centers and national laboratories around the world, Battelle conducts research and development, designs and manufactures products, and delivers critical services for government and commercial customers. Headquartered in Columbus, Ohio since its founding in 1929, Battelle makes the world better by commercializing technology, giving back to our communities, and supporting science, technology, engineering and mathematics (STEM) education. For more information, visit www.battelle.org.