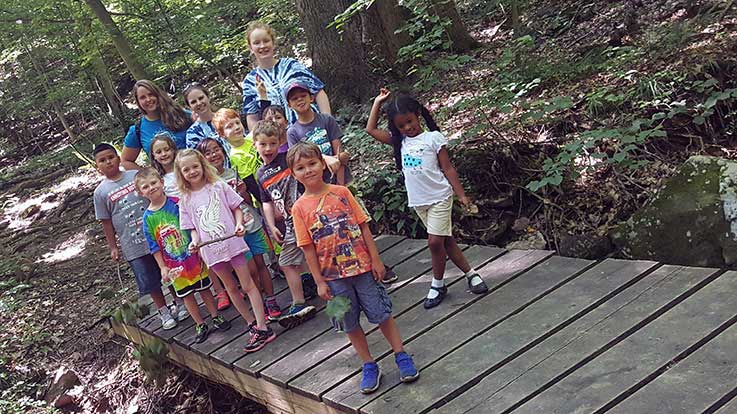 REGISTER ONLINE
Cecil College currently offers nine weeks of summer camps for children 5 to 17 years old. Many great camps are offered at both our North East and Elkton Station campuses, as well as the Fair Hill Nature Center, Plumpton Park Zoo, Chesapeake Wooden Boat Builders Club, and Kids on Kayaks.
Register Online
Online registration is now open. All campers must register online through our new partner, CampDoc.
Important Dates
Summer Camps
Summer camp sessions run from June 17th to August 23rd. Camp hours are from 9:00 am to 3:30 pm. For camps being held at Cecil College campuses and Fair Hill Nature Center, before and aftercare is available.
Summer Camp Open House Event
Date & Time: Saturday May 4, 2019 from 10:00 am – 4:00 pm
Location: North East Campus, Physical Education Building (Building E)
Parent Orientation
Date & Time: Tuesday June 4, 2018 from 6:30 pm – 7:30 pm
Location: Elkton Station, Room 221
Important Information
Required Online Forms
Campers will not be permitted in the classroom until 100% of the Health Profile is completed online.
Register Early
Summer camps fill up fast, so register early. In rare cases, we are forced to cancel camps. Should this happen we will make every attempt to place your child in another camp session or offer you a full refund.
Lunch
Campers are required to bring their own lunch. Staff will escort and supervise students during lunch and return them to their afternoon activity. Refrigeration will be provided. Campers will not be permitted to purchase lunch or use the vending machines on campus.
Snacks
If your child is staying for after-care, it can be a very long day. You may send an additional snack and drink for your camper.
Before and Aftercare
Cecil College (Free)
Before care meets from 7:30 am to 8:45 am, and aftercare meets from 3:45 pm to 5:00 pm. Campers can play games, read books, and work on arts and crafts projects. Children not picked up within 15 minutes of the ending time of camp will be sent to aftercare to wait for their parents. A late fee of $5.00 per 15 minutes will be charged for campers who are not picked up by 5:00 pm. If you are running more than 15 minutes late in picking up your child, please contact us.
Fair Hill Nature Center
Before and aftercare is offered every day at Fair Hill. There are additional fees for Fair Hill camps. Payments for before and aftercare will be submitted directly to Fair Hill Nature Center. For more information, visit the website at www.fairhillnature.org, call the office at (410) 398-4909, or email them at info@fairhillnature.org.
Bay Venture Outfitters, Plumpton Park Zoo, and Upper Bay Museum
Please note that camps at the Bay Venure Outfitters, Plumpton Park Zoo, and the Upper Bay Museum do not offer before and aftercare.
Location Information
Cecil College Elkton Station
107 Railroad Avenue
Elkton, MD 21921
Cecil College North East Campus, PE Building
1 Seahawk Drive
North East, MD 21901
Bay Venture Outfitters, Kids on Kayaks
104 West Church Point Rd
North East, MD 21901
Chesapeake Wooden Boat Builders School
219 W Walnut St
North East, MD 21901
Fair Hill Nature Center
630 Tawes Dr
Elkton, MD 21921
Plumpton Park Zoo, Main Entrance at Registration Desk
1416 Telegraph Rd
Rising Sun, MD 21911
Get More Information
Use the summer camps brochure to plan your summer, and use CampDoc.com to sign up by week. If you need assistance with online registration, please refer to this document or email learning4life@cecil.edu.