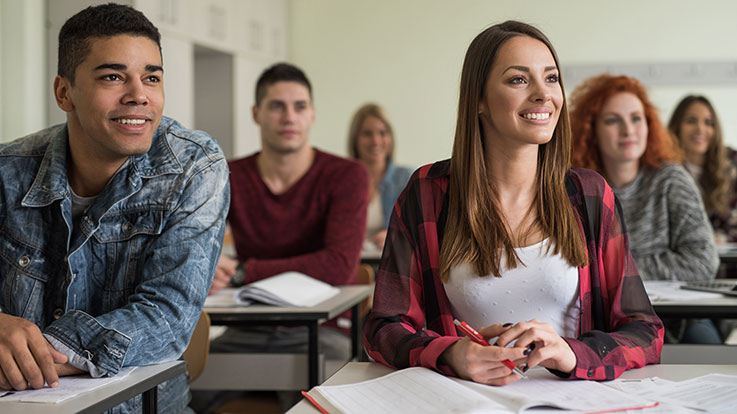 For information about course fees, class times, and location, please visit the Continuing Education and Workforce Development Non-Credit Course Schedule.
---
You have important goals. We are here to help you reach them.
Our classes are taught by excellent instructors who will help you learn the skills you need to be successful—whatever your academics needs are—from basic skills to preparation for college.
Adult Basic Education
Our ABE courses can help you prepare for GED® level classes. If you already have your high school diploma, we can help you refresh your academic and life skills in preparation for a job search or college readiness. We also offer one-on-one tutoring for those with limited reading ability through our Project Literacy Program.
General Education Development
Let us help you prepare for the GED® examination. We can assess your eligibility for GED® level classes. Free Orientation/Assessment classes are held several times a month.
English for Speakers of Other Languages
If you're a foreign born adult who wants to improve your English communication skills, our ESOL program can help.