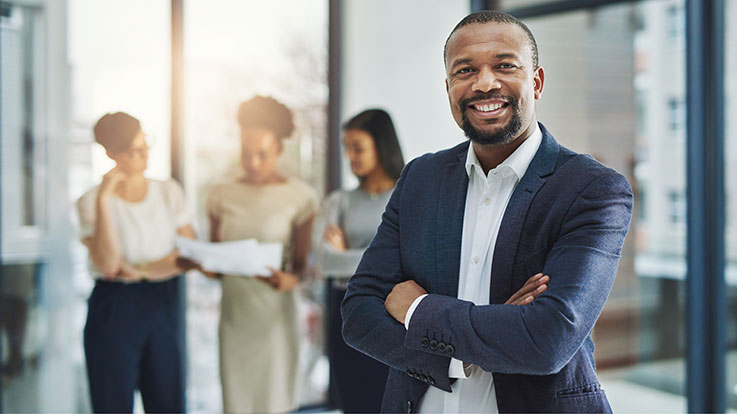 For information about course fees, class times, and location, please visit the Continuing Education and Workforce Development Non-Credit Course Schedule.
---
Turn to the experts at Cecil College for the workforce and business development programs you need to grow your business. Let's work together—replacing obstacles with business-improvement solutions.
Resources
Cecil College offers a wide range of resources. We offer solutions in design and delivery that focus on the way you want to do business and leadership programs to expand growth opportunities for your rising stars.
Employee Development
Do you and your employees need to upgrade skills for expanded job responsibilities? Are rising stars getting opportunities on the job and outside of work that will give them the leadership skills they'll need in the future? Are high performers held back by a lack of a diploma or English language skills?
We can offer you and your employees a range of personal and professional growth programs. Convenient schedules and always affordable. Make us your training partner. And don't forget to look at our online options.
Customized Business Training
Is training the solution to your business challenges? Get the right program at the right price with customized training. Tap into local industry experts who can:
assist with new business development and growth issues, regardless of your current size
upgrade employee skills
transition staff to new positions
train workers for new processes and technologies
prepare employees for industry certifications
Our programs are tailored to your business needs and include customized learning outcomes, exercises, locations, and scheduling—early morning, mid-day, evening, or weekends.
Cecil Business Resource Partners (CBRP)
Cecil Business Resource Partners helps you find the answers to who can help you grow your business. Cecil County's non-profit organizations have joined together to share information about free resources for small businesses. The goal is to cut the red tape and direct individuals to the services available to Cecil County businesses.
In addition to Cecil College's customized training, the following CBRP partners are available to help you find the resources you need today: