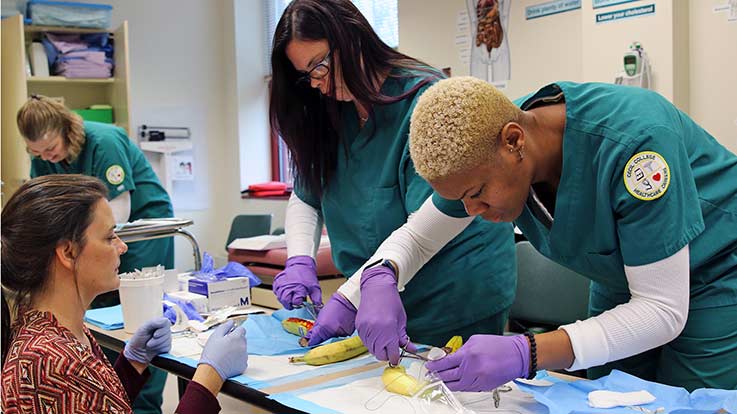 For information about course fees, class times, and location, please visit the Continuing Education and Workforce Development Non-Credit Course Schedule.
---
As Americans age, and live longer and more productive lives, there is an ever-growing need for healthcare personnel to provide on-going care. Cecil College has developed certificate programs that prepare you academically, technically, and professionally to begin a new career in healthcare.
Start Your Career in Healthcare
Our certificate programs help you to acquire knowledge, skills, and experience in a planned and timely manner. Each program includes classroom training that focuses on the technical and professional requirements of your specific area of study, as well as a clinical externship that provides an opportunity for hands-on learning in the actual environment in which you will be working upon successful completion of a program.
Our programs are developed based on employer expectations and prepare students to either sit for a national certification or apply for the appropriate Maryland Board of Nursing certification. If you are looking for a career with unlimited learning opportunities and growth potential, healthcare may be right for you.
These are the programs we currently offer: