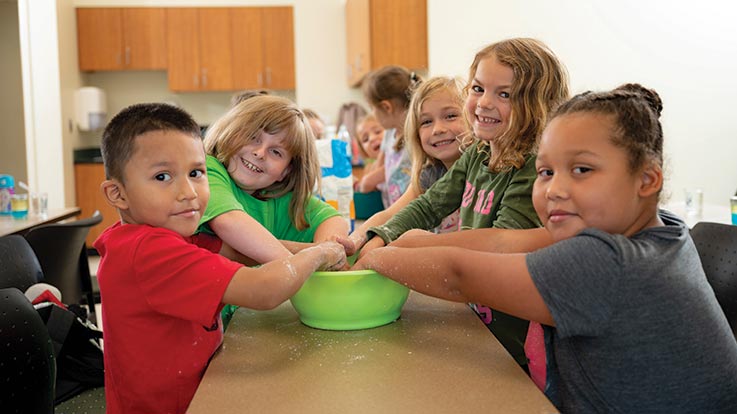 REGISTER ONLINE
Summer Camps @ Cecil offer a large variety of high-quality camps across Cecil County for children ages 5 to 17.
Your children will enjoy camps that are fully immersive and take advantage of the latest technology, equipment and access to experiences they will remember for a lifetime. Four great Cecil County leaders in youth programming have partnered to bring you one amazing summer camp program!
Online Registration
The initial registration is a one-time process. After you have completed entering your information, you can easily register for additional camps with just a few clicks! This program allows us to provide you with more access to our summer camp options, descriptions, instructors and camp information. Register early, some camps fill up fast!
Locations
Cecil College Elkton Station
Elkton Station provides many of the great camps involving theater, the arts, programming, creative builds, and STEM projects.
Cecil College North East
The main campus gives campers access to the latest technology in video game design, movie making, photography and visual communications. The P.E. building is the hub of this camp, which provides campers access to sports activities, water games, and the mile-long nature trail that reaches beautiful scenes such as Gilpin's Falls.
Chesapeake Wooden Boat Builders School
Campers will experience an intensive and amazing course of building their own double paddle canoe in just one week. The week culminates in a large town celebration and boat launch in the North East River.
Fair Hill Nature Center
Camps at Fair Hill have access to beautiful park locations and extensive trail systems that make their outdoor camp experience unbeatable. Depending on the choice of camp, kids will have options of tubing down the Big Elk Creek, hiking, mountain biking, high-quality environmental programming, and cooling off on hot days down by the water. Nature gives our campers endless learning opportunities.
Plumpton Park Zoo
Just visiting the Zoo is an amazing experience when seeing and interacting with the many different animals. The many Zookeeper camp options take a much closer look into the daily life of the mammals, birds, reptiles and amphibians right at the Zoo! Campers spend their days with the famous giraffes, Annabelle and Kazar, see the beautiful and fun Siberian and Bengal tigers, and learn more about the Aldabra giant tortoise.
Summer Camps Brochure
The Summer Camps Brochure isn't currently available, but will be soon.
In the meantime, you can see all of the camps we offer with detailed descriptions and other information online.