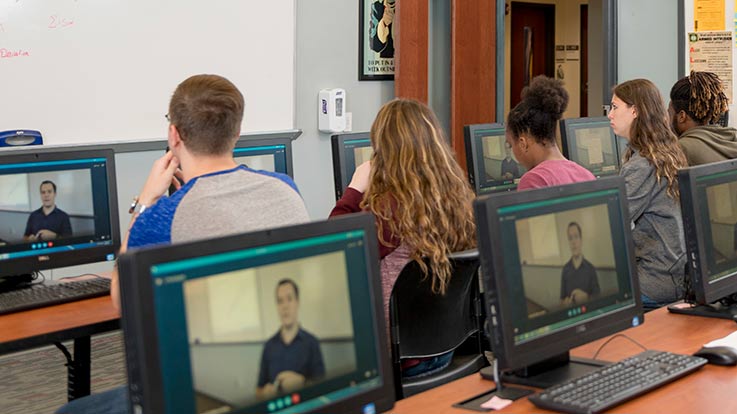 Cecil College is committed to the integration of students with disabilities into all areas of college life.
Disability services are provided to assist students with disabilities who need reasonable accommodations in order to participate in college programs. Disability & Support Services may take up to two weeks to process accommodation requests. Please call (443) 674-1993 to schedule an appointment.
The Role of Disability & Support Services
Assists the College in complying with the provisions of the Americans with Disabilities Act of 1990 (ADA) and Section 504 of the Rehabilitation Act of 1973
Provides appropriate accommodations and support services for students with documented disabilities
Assists with advisement, course selection, and registration
Maintains and protects the confidentiality of students' records
Types of Services Offered
Assistive technology
Distraction-free testing environments
Extended time
Note takers
Readers
Recorded texts
Scribes
Sign language interpreters
Texts in alternative formats
Note: It is important for the student to contact Disability & Support Services prior to the semester starting—retroactive accommodations cannot be granted. Accommodations which alter a program's purposes, necessary requisite skills, or licensing and/or accreditation standards, are not considered "reasonable" under the law and cannot be granted.
Accessible Parking Permits
Accessible parking permits may be obtained through the Public Safety Office, located on the North East Campus in the Technology Center (Building D), Room D205. Please call (410) 287-1605 for more information.​​​