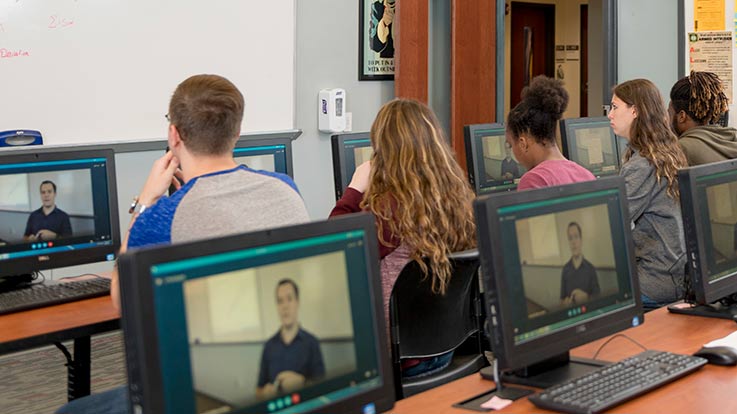 Cecil College is committed to the integration of students with disabilities into all areas of college life.
We welcome all student abilities on campus. Disability & Support Services helps students with disabilities access the resources and accommodations they need for success.
If you have a learning disability or a medical or mental health diagnosis that could impact your education, we want you to connect to us. Students must self-identify to Disability & Support Services to obtain academic accommodations. Please note students with disabilities are not required to self-disclose or receive services while at Cecil College. The student decides if they wish to pursue accommodations or not.
Disability & Support Services will help determine if your diagnosis qualifies for academic accommodations allowable under the Americans with Disabilities Act. Disability services are provided to assist students with disabilities who need reasonable accommodations in order to participate in college programs. Students may register for Disability & Support Services anytime in their career as a Cecil College student.
It is the policy of Cecil College to provide accessible programs, services, activities and reasonable accommodations for any student with a documented disability as defined by Section 504 of the Rehabilitation Act of 1973 and by the Americans with Disability Act of 1990. Disability & Support Services works to ensure students with disabilities have an equal opportunity to pursue an education based on their ability rather than their disability.
Contact us for assistance today!
The Role of Disability & Support Services
Assists the College in complying with the provisions of the Americans with Disabilities Act of 1990 (ADA) and Section 504 of the Rehabilitation Act of 1973
Provides appropriate accommodations and support services for students with documented disabilities
Works with Advising to assist with course selection and registration
Maintains and protects the confidentiality of students' records