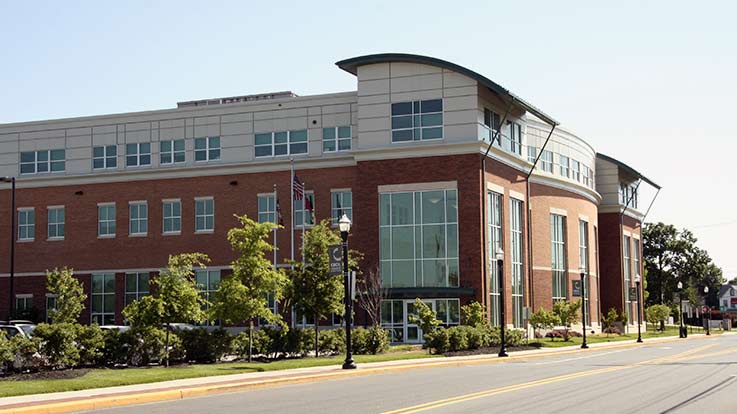 Location Information
Address
107 Railroad Avenue
Elkton, MD 21921
Phone Number
(410) 287-1078
Hours
Mon–Thu: 7 am – 10 pm
Fri: 7 am – 5 pm
Sat: 8 am – 4 pm
Elkton Station Map
Standing at the corner of Bow Street and Railroad Avenue, Elkton Station provides educational opportunities on the same site that Cecil College has occupied since the early 1980s. The state-of-the-art facility opened its doors in 2005 and credit courses were offered at this location for the first time in the College's history. The art and design, music, theatre, and teacher education programs are located here and they are joined by Cecil College's four-year college and university partners.
Elkton Station also serves as the home for Career and Community Education, which encompasses Workforce Development, the Transportation Training and Lifelong Learning programs.
The student learning experience is enhanced through presentation technology and ultra-modern studios designed specifically for dance, music, theater and ceramics. The Performing Arts Hall and Elkton Station Gallery host student performances and art work.
Students in Elkton can take advantage of the numerous restaurants, shops and other services in the town that serves as the headquarters for many of Cecil County's top businesses.