Kirsh Law Firm billboard contest winner
Published on January 10, 2019 under Academics, Alumni, Faculty & Staff, Foundation, General News

---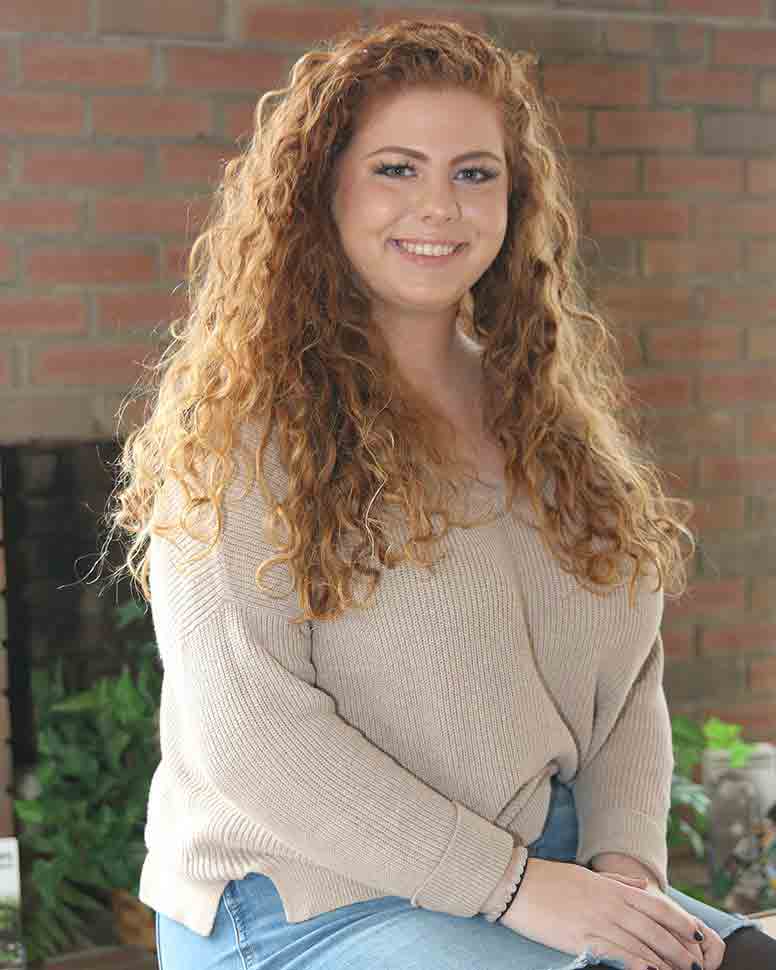 NORTH EAST, Md. – When Mckayla Imperatrice began her path for a graphic design degree from Cecil College, not in her wildest dreams did she think she would be offered the opportunity to do professional work before graduation. But for the fifth year, the Kirsh Law Firm provided real-world experience to Cecil College students by providing a scholarship in exchange for the students' talent in designing a company billboard.
"We were working on a re-design of our billboard a few years back, and I'm not particularly creative. So, I started to think about who I could approach for assistance. It struck me there is a huge talent pool at Cecil College so the scholarship contest was a natural fit. I approached the college, and they fully supported the idea," said Peter Kirsh, Esq.
Imperatrice's design, selected from nearly a dozen submissions, will be prominently displayed on the westbound side of U.S. Route 40 between Landing Lane and Rt. 213, in Elkton, Md., later this spring. The Kirsh Law Firm Scholarship is worth $500.
"I appreciate this opportunity," says Imperatrice, who is a native of Elkton and now resides in Middletown, De. "It is a huge portfolio builder that I will be able to take to other schools as I further my education."
In developing her design concept, Imperatrice researched previous billboards to garner a feeling for what the client wanted. She came away with the client's appreciation for a minimalist approach. This style aligned with her own as she prefers the simple, clean look.
"We intentionally don't provide ground rules or limits so that the students can use their full creativity in their designs," said Kirsh. "The scholarship contest provides the students with a real-world challenge – using their creativity to promote a client's business. Most of the submissions we receive are truly outstanding."
The parameters were the design must fit on a 10-foot by 30-foot billboard that incorporated The Kirsh Law Firm and include the company's telephone number. Entrants were free to be as imaginative as possible. Though not required, submissions could consist of the firm's slogan, "Bringing You Home."
She pulled the design's yellow and medium blue from the Kirsh Law Firm's logo and then worked for hours to select complementary colors that enhanced the design. The winning submission features the silhouette of houses outlined by trees behind the houses. Seen behind the tree line are the rolling hills of Cecil County featuring the firm's telephone number and other information in the lighter shade of blue sky.
"The rolling hills are more about design aesthetics since I wanted the telephone number to stand out against the background, giving it a little more contrast," said Imperatrice, who will continue her education at the University of Delaware in the fall. "I originally wanted to use the yellow logo, but with the colors, it didn't contrast enough. It took me a very long time to pick those shades of blue."
Imperatrice will graduate in May from Cecil College with an Associate of Arts in Graphic Design. Her goal is to secure a position with an events planning firm to design promotional materials such as posters and flyers.
To apply for or establish a scholarship please visit www.cecil.edu/scholarships or contact foundation@cecil.edu.