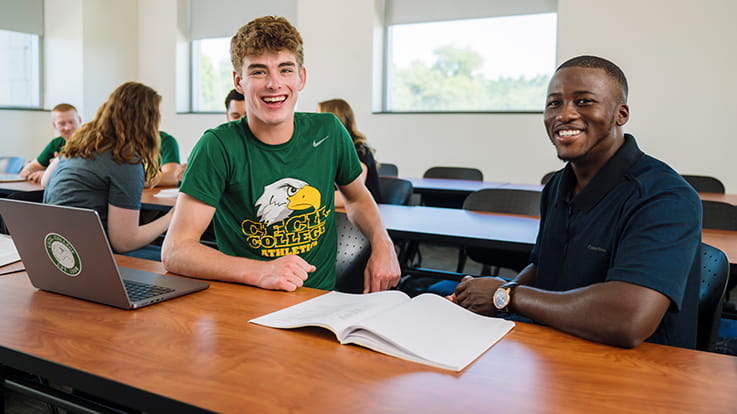 The Cecil College Foundation provides scholarships to recent high school graduates as well as adult students. All current and future students of Cecil College are encouraged to apply for these scholarships.
About Foundation Scholarships
Each year, the Foundation provides numerous scholarships for tuition assistance and required textbooks for students through existing scholarship funds established by the generosity of our donors, as well as from funds raised directly by the Foundation.
How to Apply for Foundation Scholarships
Apply Online
Simply submit one online application to apply for all Foundation scholarships.
Student Credentials
All applicants must have a Cecil College "chawk" email address and password to submit a scholarship application. If you are a prospective student who hasn't gone through the admissions process, you can complete the admissions application online or contact the Admissions Office to apply to Cecil College and obtain your "chawk" email address and password. If you are a current student, but don't know your credentials, please contact the Help Desk for password assistance at (410) 287-4357 or helpdesk@nullcecil.edu.
Application Deadline
The deadline to submit your scholarship application is April 30th. After you have submitted your application, you will be notified of any award and next steps by email to your college "chawk" account. Be sure to check your student email inbox often.
Tips for Success
Complete and submit your application between October 1 and April 30.
The information you provide in your essay should explain your interest in the academic program you have chosen, your goals, and why you are requesting a scholarship. You may want to provide a brief description of your career plans, hobbies and other interests.
Under "Extracurricular and/or Community Service," provide all of the details regarding your involvement in any community organizations, including the organization name, dates of service and type of service provided.
Additional Information
For additional information, read the frequently asked questions​. If you have any further questions, please contact the Foundation office at (410) 287-1053 or foundation@nullcecil.edu.