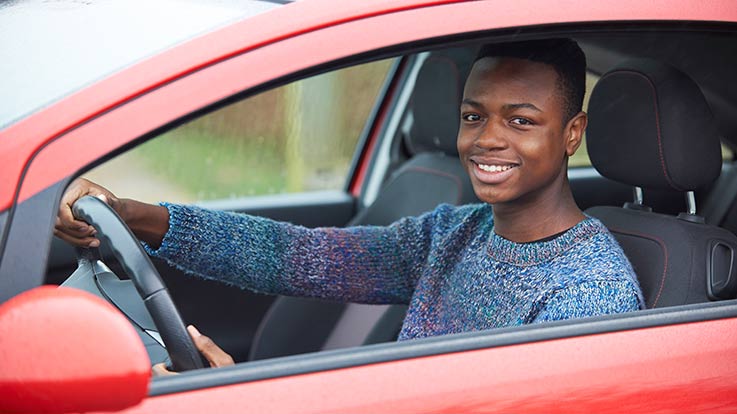 For information about course fees, class times, and location, please visit the Continuing Education and Workforce Development Non-Credit Course Schedule.
---
Driver Education 30-hour classroom instruction is currently being offered via online/in-person classrooms. Enroll online today to register. We are also scheduling behind-the-wheel instruction for those who have started their coursework. Use the Student Portal to find an open time slot. If you have difficulty logging in, please contact us at drive@nullcecil.edu.
Driver Education
Start your teen on the path to a lifetime of safe driving. Cecil College's Driver Education program has helped thousands prepare to take their driver's license test. Our program features experienced and professional instructors, online scheduling, and additional services to ensure you get the best experience possible. Register with us today and get the quality education new drivers need to stay safe on the roads.
Registration
For your convenience, all driver education classes will offer online enrollment only. If you are enrolling in a driver education class, please register online.
Driver Improvement
We also offer the Driver Improvement class for ages 18 and older. This $75 course is designed to improve students' driving skills and meet the MVA requirements for those drivers assigned to complete the program in order to retain their driving privileges. Topics include causes of crashes and prevention, the point system and its implications, alcohol and drugs, and driving as a privilege.
Our Driver Improvement course is being offered online with the final test being offered in-person. Learn more about how to enroll in and complete Driver Improvement at Cecil College.
Safe & Sober
The 3-hour Alcohol and Drug Education Program (AKA Safe & Sober) is a three-hour class required by the Maryland MVA for drivers who have a valid driver's license from another country and want to apply for a Maryland driver's license.
A certificate is issued to the student after successful completion of the in-person class.
Learn more about how to enroll in and complete Safe & Sober at Cecil College.
Get More Information
For more information, call (410) 287-1096 or fill out our online contact form.