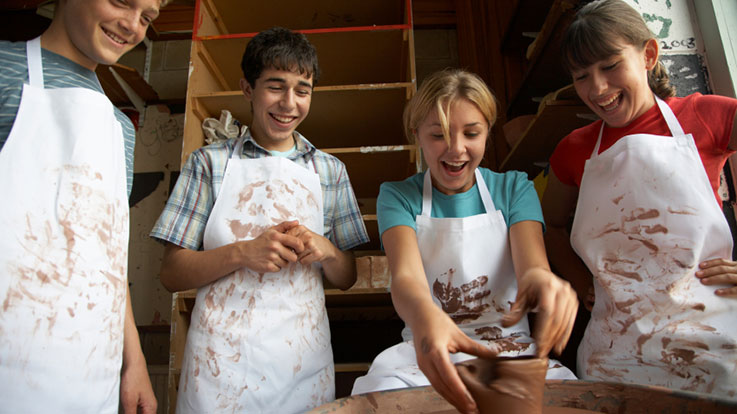 For information about course fees, class times, and location, please visit the Continuing Education and Workforce Development Non-Credit Course Schedule.
---
Youth classes encompass the whole alphabet from academics to zany! Whether it's hot or cold outside, we have something for your children at Cecil College.
Academics — College Preparation
We offer classes in SAT Verbal and Math Preparation at very affordable rates.
Creative Art & Crafts
We offer a variety of art and craft classes which are designed for all experience levels.
Driver Education
Does your teen need to prepare for their driver's license test? Check out our Driver Education Program to learn more.
Harry Potter
We provide classes that are geared towards the interests of children between the ages of 6 and 13 years old.
Music Lessons
Beginner to advanced welcome, ages 8–15. Students meet once a week for a half hour private lesson. After registering, please contact adickenson@nullcecil.edu for additional class information.
STEM
Does your child like to create, design, or construct hands-on science projects? We offer classes that will meet the interests and needs of your children while also being challenging and fun.
Young People's Theater Program
The Young People's Theatre Program (YPTP) has been a long-standing staple of children's theater in Cecil County and beyond. YPTP programming includes two full-length school year productions and summer camps. YPTP offers fun, challenging, and exciting educational theater experiences for students of all ages.
For more program information and a full listing of our classes and productions, please see our website at cecilcollegeyptp.com. To keep up with the latest YPTP has to offer, like us on Facebook, follow us on Instagram, or sign up for our email blast. For questions, please email learning4life@nullcecil.edu.