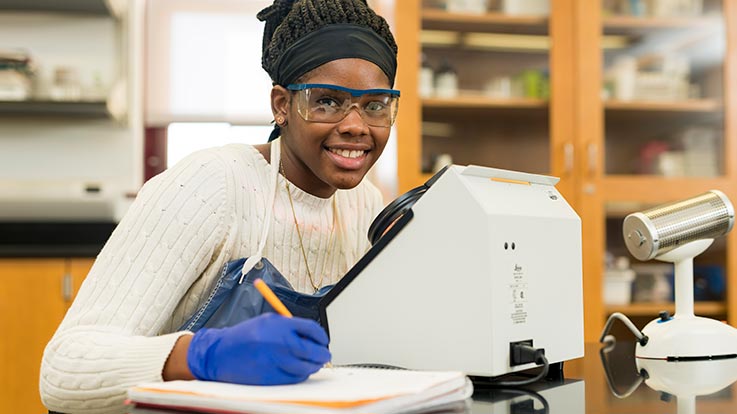 Steps
1. Complete the Admissions Application and Visit the Admissions Office

Apply online today. Paper applications are available online and at the North East Campus and Elkton Station. Once you've completed the application, meet with an Admissions Representative in the Admissions Office, North East Campus, Building A, Room A201. Hours are 8:00 am – 4:30 pm, Monday – Friday.

2. Request Test Scores (SAT, AP, ACT)

If you have completed the SATs, AP courses, and/or the ACTs, please bring your scores when you visit the Cecil College Admissions Office. Test scores are not a requirement for admission; however, students may receive credits or assessment exemptions after an evaluation. See the scores needed to be exempted from the placement test.

3. Log in to MyCecil

Log in to MyCecil with the credentials provided to you by Admissions.

4. Take Skills Assessments

Students who do not have test scores/transcripts or do not meet any of the exemption criterion will need to take the Cecil College Skills Assessments. Students that are required to skills assess will need to take the English and Math assessments. Students can complete the assessments online or on-campus. For directions on how to complete the assessments, visit the Testing Center page.

5. Meet with an Advisor

Come to the advising center to meet with an advisor for degree planning, academic support, and transfer information. Your assigned advisor is identified in your acceptance letter; however, any advisor can assist you. Walk-in's only; no appointments necessary.

6. Register for Classes

Register for classes at MyCecil or on-site at the North East campus or Elkton Station.

7. Make Payment Arrangements

Payment is due at the time of registration. Get more information about tuition, fees, and payment options.

8. Obtain a Student ID Card

After registering for classes, you can obtain your student ID card from records and registration. Take your ID to the library and they will place a code on the back of your ID which will allow you to check out books and other literature.
Student Veterans
If you are a veteran applying to Cecil College, be sure to check out the resources and programs that we offer as well as how to apply for VA benefits.
Disability Support and Wellness Center
Cecil College is committed to the integration of students with disabilities into all areas of college life. If you have a disability, get more information about the services we offer and learn how to schedule an appointment to discuss your needs.