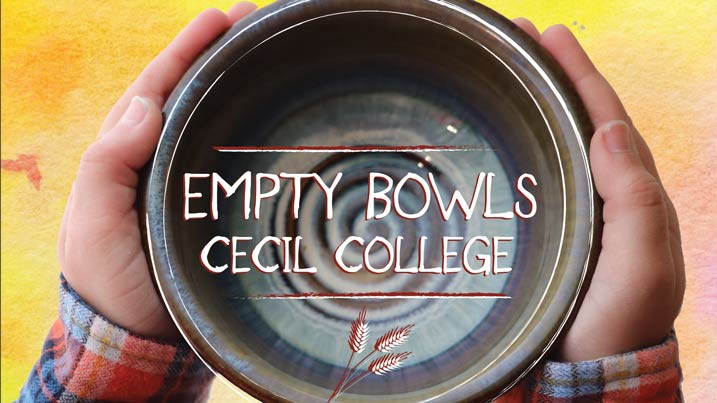 Empty Bowls Benefit at Cecil College
February 27, 11:30-1:30 p.m. in TC 208.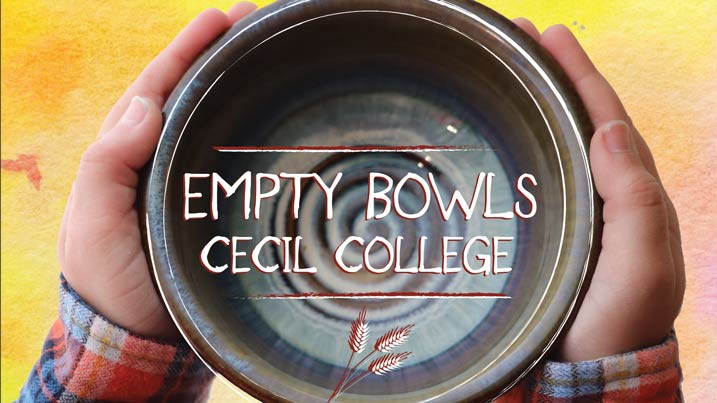 Cecil College will be hosting the "Empty Bowls" event to benefit the Nicanor Inc. Agape Food Bag program that sends bags of food home to more than 200 children in Cecil County schools every week for kids that don't get enough to eat on the weekends.
Tickets are $20 which include a fresh Italian meal from the Olive Garden and handmade bowl. The event will feature open seating.
There will also be a raffle for season tickets to the Milburn Stone Theatre.
Tickets will be sold through Feb. 20 at the Cecil College Cashier's Office.
The College will also be collecting food items that go into the kids' food bags.  There will be a collection box set up the morning of Feb. 20 through the end of the event to collect: Chicken noodle soup, SpaghettiOs, fruit cups, canned macaroni and cheese, granola bars, pudding, Goldfish single serving packages, peanut butter/cheese crackers, trail mix single serving packets, and animal cracker single serve packets.
For more information, contact Aubrie Lawler at 410-287-6060 x. 1559, or lawl4232@cecil.edu