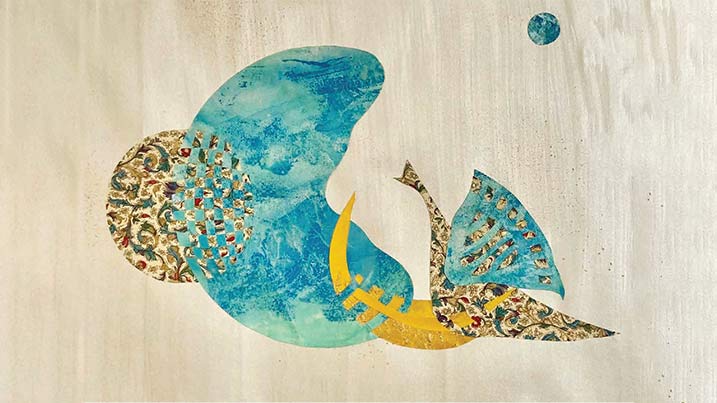 The Journey Back Exhibition
Cecil College's Art and Design Program Virtual Gallery presents:
"The Journey Back"
Works of Jane Kavanagh Morton and Nancy Kavanagh O'Neill
Cecil College's presentation of the "The Journey Back" exhibition will be on display in the Milburn Stone Theatre's Art Gallery. The exhibition will be on display from October 28 through December 18.
Sisters Jane and Nancy Kavanagh reflect on loss, grief, and eventually play through both collaborative and individual artworks. Both artists were inspired to recall difficult life events during the pandemic. The exhibition, as Jane puts it, is their "journey back from grief and into playfulness."
There are two ways to enjoy the exhibit!
Stop by the Milburn Stone Gallery during regular hours:
Tuesday & Thursday, 10 a.m. – 2 p.m.
Wednesday & Friday, 12 p.m. – 4 p.m.
3 hours prior to Milburn Stone Theatre performances.
Visit our online exhibit at https://arts.cecil.edu/Kavanagh
For more information, please email cecilcollegeart@nullcecil.edu.