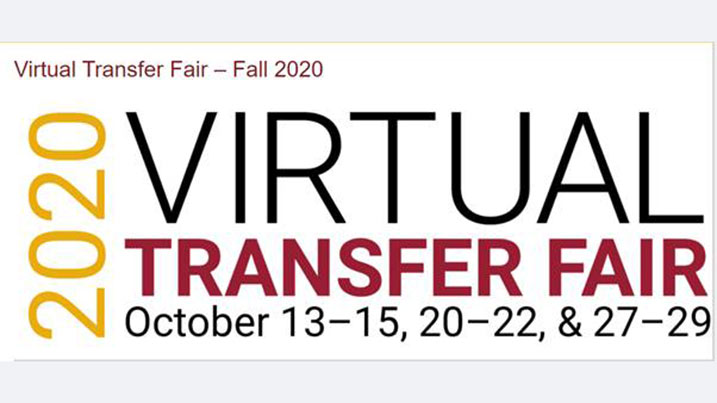 2020 Virtual Transfer Fair
Students interested in transferring to a four-year college or university, come join us for a Virtual Transfer Fair which begins October 13.
There will be three sessions over a three-week period.
Tuesday – Thursday, Oct. 13 – 15
Tuesday – Thursday, Oct. 20 – 22
Tuesday – Thursday, Oct. 27 – 29
These events are FREE and open to all Maryland community college students. So tell a friend.
More than 120 colleges and universities will be taking part. Students will be able to:
Start the transfer process early.
Find your transfer college match!
Ask about scholarships and financial aid for transfer students.
View Cecil College's virtual fair schedule at:
https://mdacc.org/cecil-college-virtual-transfer-fair-fall-2020
For more information, visit: MyCecil > Advising > Four-Year Partner Updates