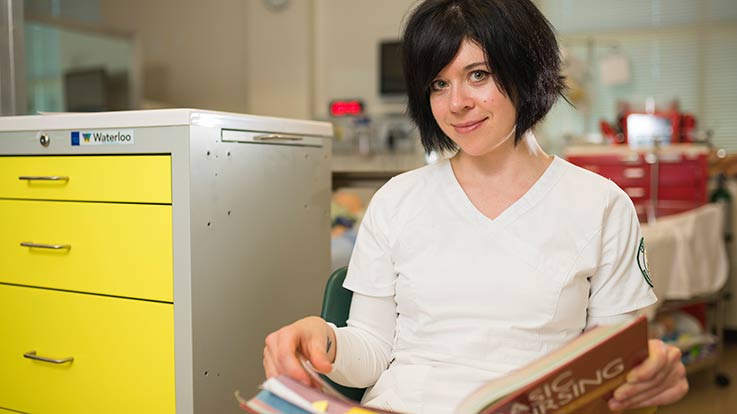 Nursing is an exciting, challenging degree option at Cecil College. Cecil College's Nursing Program is renowned in the region, and graduates are recognized in the workplace for their skills and knowledge.
Admission to the nursing program requires a separate procedure in addition to your admission to Cecil College. Information on both is provided below. Questions? Contact us at (410) 287-1006 or admissions@nullcecil.edu.
Steps
Students Who Need to Apply to Cecil College
1. Complete the Admissions Application and Visit the Admissions Office
Apply online today. Paper applications are available in the course schedule and at the North East Campus and Elkton Station.
2. Apply for Financial Aid
Complete the Free Application for Federal Student Aid (FAFSA). The FAFSA is required for all financial aid disbursed by Cecil College.
Also be sure to apply for Cecil College Foundation scholarships.
3. Visit the Admissions Office
Meet with an Admissions Representative in the Admissions Office, North East Campus, Building A, Room A201. Hours are 8:00 am – 4:30 pm, Monday – Friday. No appointment needed.
Students Who Have Already Applied to Cecil College
The Prospective Nursing Info Packet contains detailed information, application timelines, and steps for all nursing programs available at Cecil College. Applications for nursing programs are made available each year in January.