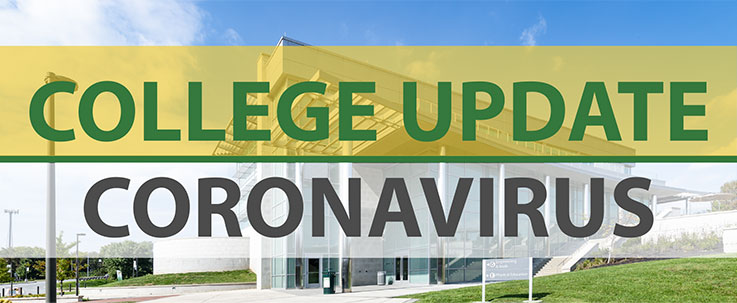 Note: If you've visited this page recently, please make sure to click the refresh button in your browser to get the latest version to load.
This page was last updated on Tuesday, January 17, 2023 at 2:05 pm.
COVID-19 Campus Protocols
If you are unable to attend class due to Covid-19 (or for any reason), please contact your instructors.
Cecil College continues to follow the recommendations of the CDC and Cecil County's Health Officer. For COVID-19 quarantine and isolation protocol, please review the information at www.cdc.gov/coronavirus/2019-ncov/your-health/quarantine-isolation.html.
If you have questions after visiting the CDC's website:
Frequently Asked Questions
Does the College offer Covid-19 rapid test kits?
Yes. Please visit the Student Life Office on the first floor of the Technology Building (Bldg. D) to pick up your test kit. Available while supplies last.
Does Cecil College require COVID-19 vaccinations?
Cecil College strongly encourages all individuals to follow the CDC guidelines regarding vaccinations. However, the College does not require student vaccinations with the exception of most healthcare programs in accordance with clinical affiliation requirements.
Virtual Support
For department contact information, a list of individual study spots with Wi-Fi on the North East campus, and a list of frequently asked questions to help get you started as a student at Cecil College, please visit our Virtual Support page.
Community Resources
For information regarding Cecil County coronavirus testing and vaccinations, please visit the Cecil County Health Department website.
Here is a list of resources for general information: